Murciélago milestone

Italian supercar manufacturer Automobili Lamborghini celebrated a milestone as the 4,000th Murcielago--an LP 670-4 SuperVeloce--rolled off the assembly line at its Sant'Agata Bolognese factory. The orange Arancione Atlas SuperVeloce will be delivered to Lamborghini's showroom in Hangzhou, China where a lucky Chinese buyer will have the chance to own a piece of Lamborghini history. The 4,000th Murcielago is a record for Lamborghini as its predecessor, the Diablo, only had 2,900 units built during the model's 11-year production run.
2010 Toyota RAV4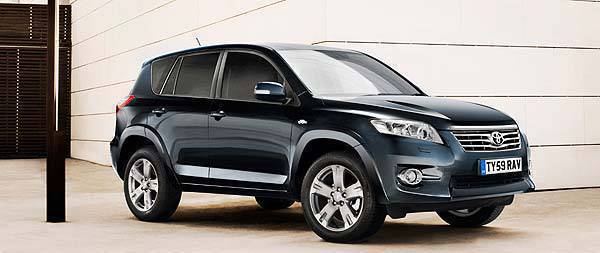 Continue reading below ↓
Recommended Videos
The recall issue continues to be hot stuff but there's no stopping Toyota from showing off its hottest vehicles in the 2010 Geneva Motor Show next month. The 2010 RAV4 takes centerstage with the FT-86 concept car, as well as the Aureus and Prius hybrids. The new RAV4 comes with a restyled bonnet, a new grille, more sleek and angular headlights, and a more aggressive front bumper with foglight. The photo above is that of the D-CAT variant, or the Diesel Clean Advanced Technology, according to MotorAuthority. You'd probably want to take this for a spin soon--too bad Toyota Motor Philippines said it has "no plans to launch a new" RAV4 this year.

Volvo's leadership camp
Viking Cars, the official distributor of Volvo vehicles in the Philippines, goes beyond selling cars. It recently held its second Voice of Leadership camp in Tagaytay where young leaders participated in interactive and experimental activities designed to hone their leadership skills. Activities included a pottery-making session with world-renowned pottery artists John and Tessy Pettijohn, and a speech-writing session with award-winning poet Mikael de Lara Co. Participants listened to a leadership skills and speech delivery talk by Joey Pacheco and an inspirational talk from basketball player and life coach Alex Compton. The Voice of Leadership grand finals will be held on February 23.
Lost in South Africa?
Uwe Gemballa, the man behind the eponymous Gemballa tuning brand famous for turning Porsches into insanely-fast road-going hypercars, has reportedly been missing for over a week. German newspaper Bild said the 51-year old Gemballa flew to Johannesburg in South Africa last February 8 and no one has heard from him since. German investigators are reportedly in contact with law enforcement authorities in South Africa to find out what happened to Gemballa after his arrival in Johannesburg.