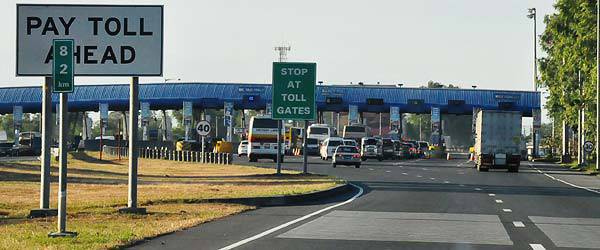 Too much information, too little time? Here's a rundown of what you might have missed while you were busy wheeling your car through traffic the past few days.
Sales suspension. After issuing a couple of recall announcements over the past two months, Toyota Motor has decided to stop selling eight models affected by an accelerator pedal problem in the United States. The New York Times reported Toyota "would immediately stop selling the Camry, Corolla and Avalon sedans, Matrix wagon, RAV4 crossover, Tundra pickup, and Highlander and Sequoia sport-utility vehicles." The Japanese carmaker will also stop building those models in its five plants in the US and Canada next month.
Continue reading below ↓
Recommended Videos
A new way to explore. Prototypes of the 2011 Ford Explorer are already in the carmaker's plant in Chicago, Kicking Tires said. "Ford spokesman Jay Ward wouldn't confirm or deny most of the details, except to reiterate that the Explorer will move to a unibody platform and offer significantly better gas mileage than before," the car blog said.
Looming VAT on toll fees. Here's another threat to motorists' pocket. The Bureau of Internal Revenue (BIR) is planning to finally collect a 12-percent value-added tax on the use of toll roads--something the tax agency claims government should have started doing in 2005. "We are just imposing what is in the law. We will impose it first on those who have the capacity to pay, like those who have Mercedes Benz," said BIR commissioner Joel Tan-Torres, as quoted by ABS-CBNews.com. "Those who can afford a car needs to pay the VAT on toll fees. They can afford to pay tax on water, electricity and oil. Why not the toll fees?" The BIR has yet to announce when it will start charging motorists with the 12-percent VAT but it hopes to end up with an additional P2.5 billion for government on its first year of added tax collection.
Unified ticketing. The Metropolitan Manila Development Authority (MMDA) and the Metro Manila Council composed of representatives from the metropolis' 16 cities and lone municipality has agreed to adopt a unified traffic code and a uniform ticketing scheme. A technical working group is now ironing out the details of the new scheme. Will Makati, which seems to have a world of its own when it comes to the implementation of traffic rules, be one with the MMDA on this new program? A TopGear.com.ph source from the Makati Public Safety Department (formerly known as the MAPSA) said the agency has yet to receive information from the MMDA on such measures.