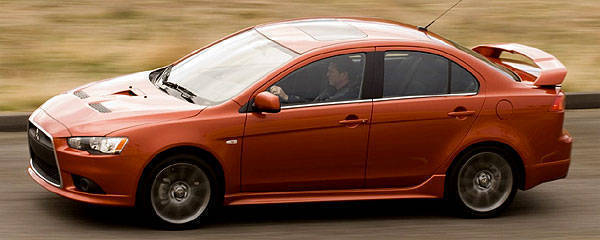 Mitsubishi Motors Philippines is aiming for higher sales in 2010 as it promises "exciting additions" to its current vehicle lineup for the local market.

Mitsubishi Philippines plans to sell 28,000 units this year, 20 percent higher than its 2009 sales of 23,247 units.

"Our positive growth projections will be supported by our refreshed vehicle line up such as the 2010 models of the Lancer EX, Montero Sport, Strada and Adventure. There will be also new exciting additions this year such as the Lancer EX Ralliart, a new compact cross over plus new variants of our core models," said Froilan Dytianquin, Mitsubishi Philippines assistant vice president for marketing services.

Mitsubishi Philippines is capitalizing on the market's appreciation of the Lancer EX with the release of the Lancer EX Ralliart--a sporty variant with modifications that are more than just sheet metal-deep.

The Lancer EX Ralliart will be the closest thing a buyer can get to the Evolution X without having to shell out P3 million. This is because the EX Rallliart will not just get the Evolution X's blacked-out jet fighter grille or its lightweight, ducted bonnet; it will also be powered by its 2-liter 4B11T MIVEC engine.

As TopGear.com.ph earlier reported, Mitsubishi Philippines is also bringing in the RVR compact crossover within the year.

The RVR, which comes with an all new 1.8-liter MIVEC gasoline engine, will also be released in markets like Europe and North America after its Japan debut.

Mitsubishi is the second strongest brand in the Philippines with a 17.6 percent market share. Mitsubishi Philippines sold 23,247 units in 2009, 32.5 percent higher than its sales in the previous year, on the back of a strong performance by models like the Montero Sport, Lancer, Galant, Strada and Adventure.
Continue reading below ↓
Recommended Videos