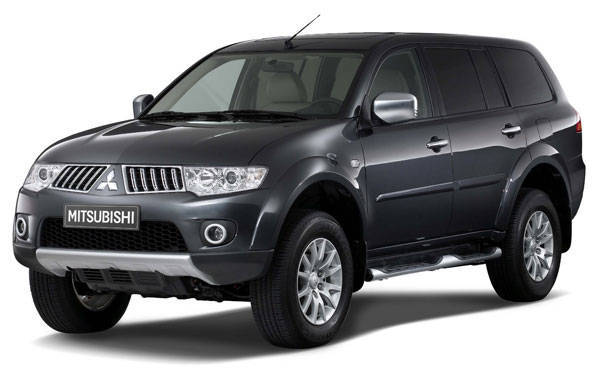 In spite of the challenges to the auto industry last year largely brought about by the earthquake and tsunami in Japan and then the massive flooding in Thailand, Mitsubishi Motors Philippines Corporation still managed to chalk up a higher overall sales tally compared to 2010--albeit by a very minuscule increment.
For 2011, MMPC sold a total of 32,603 units, up one percent from its 32,422 total the previous year. According to the company, that translates to 20 percent of the market, although we're not sure whether it's 20 percent of the total sales of just the members of the Chamber of Automotive Manufacturers of the Philippines, of which Mitsubishi is a member. The likes of Hyundai, Chevrolet and Subaru are non-CAMPI members.
Still, even if we include the sales of Hyundai, Mitsubishi still moved the second-most number of units, next only to Toyota. Last year also marked the fifth consecutive time that MMPC registered growth in sales volume and market share since 2006.
Mainly responsible for this, according to Mitsubishi, were its light commercial vehicles, whose sales increased by 2.5 percent. Meanwhile, its Fuso trucks and buses grew by 12.7 percent. Mitsubishi credits the growth in its LCV sales to the Strada, the Montero Sport, the ASX, the Pajero, the Adventure and the L300. The combined sales of the Montero Sport and the Pajero topped the SUV segment with 12,210 units, while the Strada was the leading double-cab pickup with 4,216 units.
Continue reading below ↓
Recommended Videos
For 2012, MMPC is targeting a growth of 12 percent (36,500 units) compared to its 2011 sales performance. The increase is expected to come from model enhancements and new products. In particular, MMPC expects to improve its passenger car sales with the introduction of the subcompact Mirage hatchback (below). The Mirage is being counted upon by MMPC to easily gain market acceptance considering its outstanding fuel economy and class-leading features.
To top it off, Mitsubishi is looking at expanding its sales network with the addition of three new outlets in strategic growth areas, bringing its total number of dealerships to 49.
"This year, MMPC is not only geared for achieving its projected sales volume, but is also dedicated in improving its after-sales and customer service," said Hikosaburo Shibata, MMPC president and CEO. "MMPC will continue to bring in more vehicles that will respond to the Filipino market's need for a quality vehicle for every lifestyle."