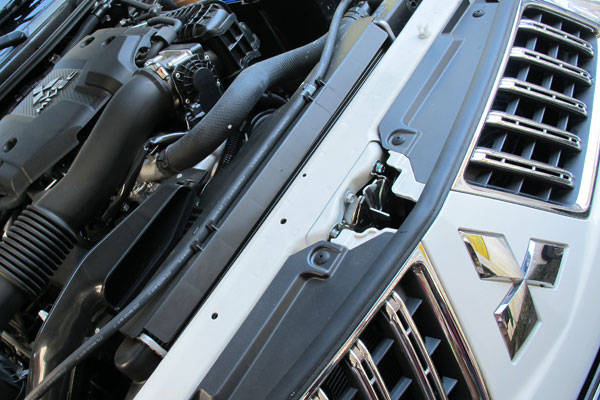 What you see above is the engine bay of a Mitsubishi Montero Sport. We drove this very unit to and from Banaue--as in the site of the world-famous rice terraces--over the weekend. Mitsubishi is helping to rehabilitate damaged portions of the agricultural wonder in Batad. But that is not what this story is about.
If you look closely, the engine cover under the hood of this Montero Sport says "V6 MIVEC." You might find this strange because the popular SUV is currently only available with a 2.5-liter four-cylinder turbodiesel VGT engine. Wonder no more. What you see above is the Outlander's 3.0-liter V6 gasoline engine shoehorned into a Montero Sport. And Mitsubishi is making this available to the Philippine market soon to counter the petrol offering of the Toyota Fortuner.
The gasoline-powered Montero Sport could be introduced as early as April, according to Mitsubishi Motors Philippines vice president for marketing services, Froilan Dytianquin.
"It will initially be only available in limited number," revealed Dytianquin.
The gasoline Montero Sport--which will only come in 4x2 version--one-ups the gasoline Fortuner in the displacement and cylinder-count department. The petrol Fortuner is powered by a 2.7-liter four-cylinder VVT-i engine.
Asked what the pricing for the gasoline Montero Sport will be, Dytianquin said it will be close to the diesel variant, since it has a bigger displacement.
Photos by Vernon B. Sarne