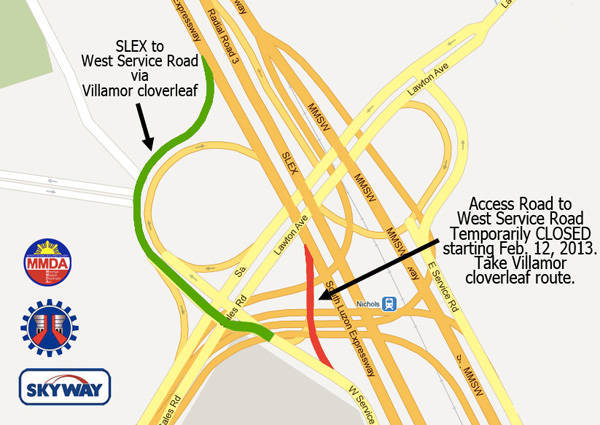 The Metropolitan Manila Development Authority has announced that it is temporarily closing the access road from the South Luzon Expressway, right after the Sales Bridge, which connects to the West Service Road starting today, February 12.
According to the MMDA, the Department of Public Works and Highways will upgrade the access road by topping it off with cement, installing road safety devices, and by making sure that it has the proper grade elevation to minimize accidents.
Though no completion date was given for the project, the MMDA claims that the access road will be reopened "when all these civil works are finished."
While the access road is under repair, the MMDA is advising motorists affected by the closure to use the Villamor cloverleaf for them to get to West Service Road.