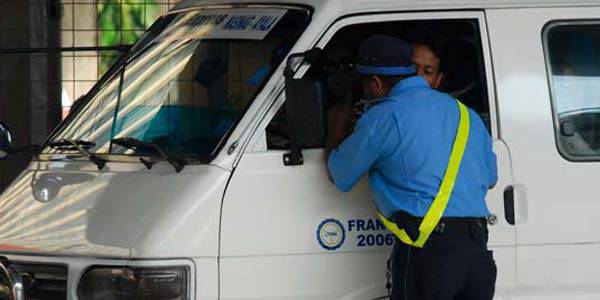 Are you the type who keeps P200 in your driver's license jacket? It may be time to put that money back in your wallet.
Motorists caught offering bribes to traffic enforcers of the Metropolitan Manila Development Authority (MMDA) may end up finding themselves in jail.
"Offering bribes to our traffic enforcers is a serious criminal act and is penalized under the Revised Penal Code. Your P10 or P20 bribe will cause you even more serious trouble and inconvenience than dutifully settling your traffic fines in the proper payment centers," MMDA chief Oscar Inocentes said.
A retired trial court judge, Inocentes aired the warning shortly after he ordered his agency to prosecute over 150 drivers who were caught bribing MMDA traffic enforcers to free themselves of various traffic violations. Inocentes ordered the MMDA-Legal Service to file the charges in various prosecutors' office in Metro Manila. Assisted by the MMDA's lawyers, the traffic enforcers who had been bribed served as complainants.
Continue reading below ↓
Recommended Videos
According to the MMDA, motorists who bribe MMDA traffic enforcers are in violation of the article in the Revised Penal Code against corrupting public officials. The punishment serves as a double deterrent because both the briber and the public official who accepts the bribe while performing their duty, in this case the traffic enforcer, could be imprisoned for up to six years.