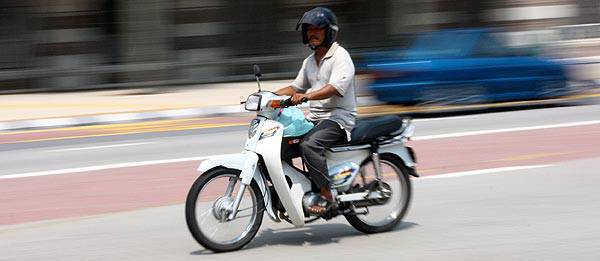 The Metropolitan Manila Development Authority (MMDA) is seeking for legislative measures that would require motorcycle riders to wear appropriate safety gears to curb the rising number of fatal motorcycle-related accidents.
"There is an existing policy on this by the Land Transportation Office (LTO), as well as other similar city ordinances in effect. But unfortunately, there is laxity in the enforcement of these rules," said MMDA chairman Francis Tolentino. "I believe it is best to turn this policy into law for it to have more teeth."
He added that the use of good-quality helmets, which conform to international standards, should also be strictly enforced and that a third passenger should be prohibited from riding a motorcycle.
In line with this, Tolentino has ordered the agency's traffic enforcers to strictly implement the "no helmet, no travel" policy on the metro's major thoroughfares and secondary roads. Tolentino stressed that the policy is for the protection of the riders, and that violators will be apprehended and meted the corresponding penalties.
"I'm appealing to the local government units to likewise be strict on this matter and introduce other measures that will promote the safety of the riders," Tolentino said.
Under the LTO Administrative Order Number AHS-2008-015, which prescribes the rules and regulations on the use and operation of motorcycles on highways, failure of the driver and/or the pillion rider to wear a standard helmet carries a P1,500 fine. In addition, a driver caught operating a motorcycle while wearing flip flops, sandals, slippers, or even barefoot will be fined P500, P700 and P1,000 and have their driver's license revoked on the first, second and third offenses, respectively.
Continue reading below ↓
Recommended Videos