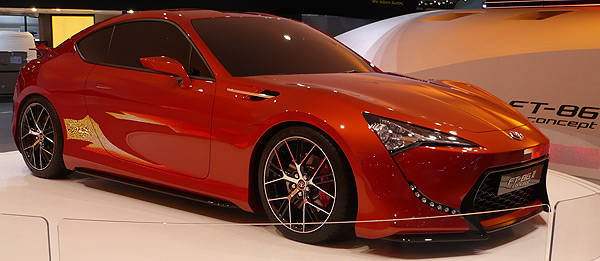 The days of blandly-designed Toyotas may soon be over as the brand's top executive, Toyota Motor president Akio Toyoda, reportedly wants a "more emotional approach" in the Japanese company's future vehicles. And Akihiro Nagaya, general manager of Toyota's design division, is on top of it.
"Toyota has been criticized for being quiet and non-offensive, of having too friendly an image while lacking emotion," Nagaya said via AutoNews.com at the recently concluded Frankfurt Motor Show.
He added that Toyota has long "eliminated emotion" and the company is now ready to "pump that up."
"We are going to be more dynamic, more masculine, sportier, with a more obvious design theme and a face to represent the company and the brand," Nagaya said.
The design chief acknowledges the fact that he has a tough task ahead of him as he junks the safe and conservative mindset that has spanned several generations in Toyota's corporate culture. On top of that, Nagaya also needs to juggle design strategies for global markets that may have different perceptions of what a Toyota is.
While Toyota's new approach to aggressive designs benefit a new nameplate like the FT-86 sports car, it does pose a problem for Nagaya when it comes to the carmaker's more traditional offerings like the Camry.
Continue reading below ↓
Recommended Videos
"The Camry has a wide selection range with customers who don't want something too aggressive," said Nagaya. "But it has the responsibility of being the highlight of the lineup."
For cars like the Camry and Prius, though, the design will be more rational than adventurous.
"If we don't stand between those two pillars, then it won't look like our product. But each needs to have its own distinct element besides the family resemblance," Nagaya added. "That's how design works. It gives people information. It tells them what the function is, what's inside. It's not just styling; it means something."