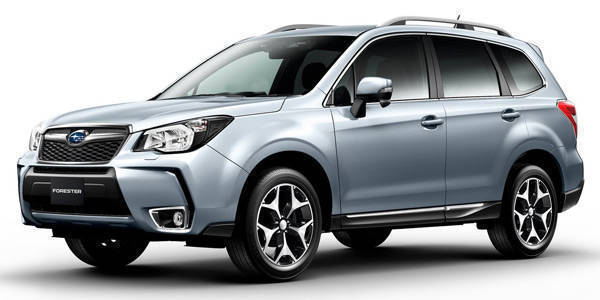 In an intimate dinner with Top Gear Philippines last night, Motor Image Pilipinas general manager Mike Luyun shared with us several important details about the upcoming all-new Forester. First is that they're hoping to launch it in our market as early as March. Luyun also said that there could be a one-month Forester drought in the country as they expect the current, heavily discounted Forester to be sold out by early February.
Second, there will be two variants of the new Forester to be offered in our market: the 2.0i and the 2.0XT. The entry-level 2.0i is powered by a normally aspirated 2.0-liter, four-cylinder boxer engine, while the full-option 2.0XT is equipped with a turbocharged 2.0-liter, four-cylinder boxer engine rated at 276hp and 350Nm. Both variants will come with Lineartronic CVT, with the only difference, according to Luyun, being that the 2.0i's is six-speed and the 2.0XT's is eight-speed.
Asked what the standard features of the higher-end 2.0XT are, Luyun boasted that "it's fully loaded--more loaded than the top-of-the-line new Toyota RAV4."
Among the noteworthy features of the Philippine-market Forester 2.0XT, Luyun told us, are:
Start/stop system;
Powerlift tail gate;
Harman Kardon eight-speaker audio system;
HID headlights with LED strips;
SI-Drive (system for selecting driving modes) as found on the STI;
18-inch alloy wheels;
Sunroof;
Leather seats;
New X-Mode all-wheel-drive system;
Seven airbags (including knee airbags); and
Rear camera and multifunction display
Continue reading below ↓
Recommended Videos
And how much will this "fully loaded" new Forester be?
"The 2.0XT could be priced less than or more than P1.9 million," said Luyun. "We haven't finalized pricing. The 2.0i could go for around P1.55 million."
The executive then added that they're looking to sell some 2,000 units of the all-new Forester in 2013.
Your thoughts, guys?