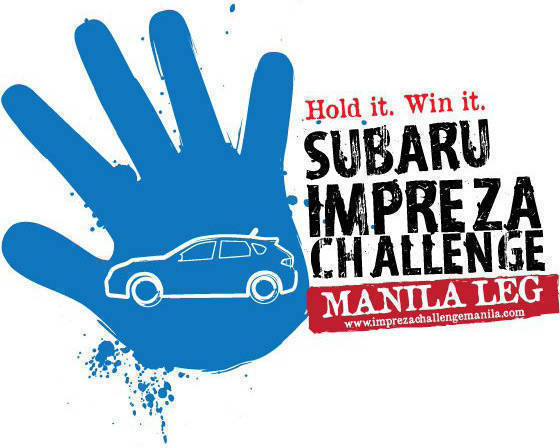 If you're literally itching to get your hands on a brand-new Subaru Impreza, then you're in luck as Motor Image Pilipinas, the exclusive distributor of Subaru vehicles in the country, is now accepting entries among those who'd like to join the "2011 Subaru Impreza Challenge - Manila Leg".
Interested participants may now get the application form for the endurance event at the Subaru showroom on EDSA near Greenhills. But if you're too busy, you can simply "like" the Impreza Challenge – Manila Facebook page, print out the eight-page application form in the photos section, fill it out and then drop off the form at the Subaru showroom.
Come August 20, which is the tentative date for the event, you will go up against other qualified applicants and get your chance to keep your hand on a designated spot on an Impreza for as long as possible. In the end, the last 10 men and women standing during the event will be sent to Singapore to compete with finalists from other Southeast Asian countries for the chance to bring home a brand-new Subaru Impreza WRX.
ADVERTISEMENT - CONTINUE READING BELOW ↓
In last year's Manila leg, Apple Joy Lee Balibado outlasted 94 other contestants by keeping her hand on an Impreza for 29 hours to make herself the first back-to-back winner. Balibado also topped the 2009 staging of the event with a time of 29 hours and 38 minutes.
At last year's Subaru Impreza Challenge Asian Face-Off in Singapore, however, Roberto Tomas became the lone Filipino standing before he dropped out of the competition after 64 hours. The overall record remains held by Singaporean George Lee, who clocked in at 81 hours and 32 minutes at the 2008 event.
Deadline for the submission of registration forms and requirements is on August 13, 2011, so you still have a month to decide whether you truly want to own a brand-new Impreza. Do it now if you want that Impreza parked in your garage soon.

ADVERTISEMENT - CONTINUE READING BELOW ↓
Recommended Videos