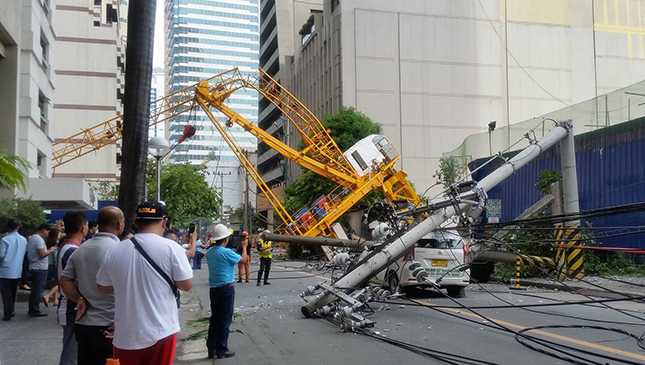 So a big-ass crane collapsed on a poor taxicab at a construction site in Makati City this morning. According to A.M. Oreta Construction Company, which is handling the project, this took place at around 7:50am on H.V. Dela Costa Street.
The unfortunate incident "affected some electric posts and high-tension wires, a taxi and a parked car." The company added that the taxi driver and one bicycle rider sustained minor injuries. "They were immediately brought to a nearby hospital for treatment, and the company will shoulder the medical expenses of the two victims," the contractor assured in a statement sent to TopGear.com.ph.
As we write this, the construction company is still conducting its investigation regarding the cause of the accident.
"We are cooperating with authorities on the conduct of their own investigation, and we would like to apologize to those affected by this accident," the company concluded.
The incident, we understand, caused a major gridlock around the area this morning. Lesson learned: Avoid parking at construction sites if you can. There are just too many risks involved when you do.
Here are photos of the scene, sent to us by readers.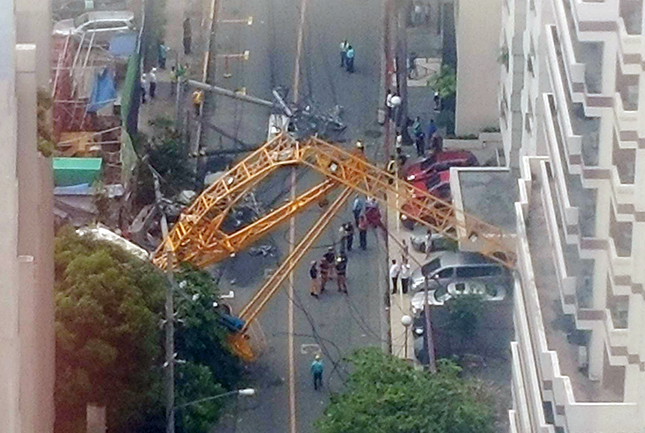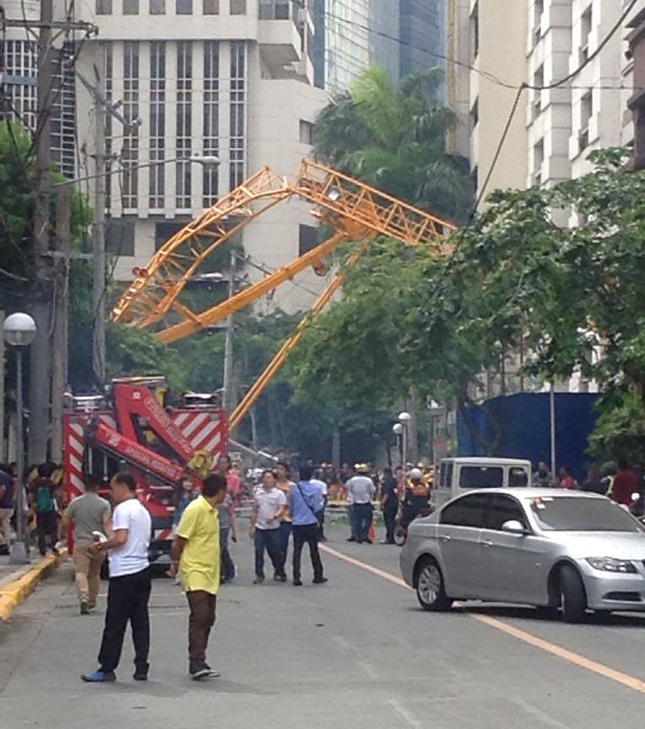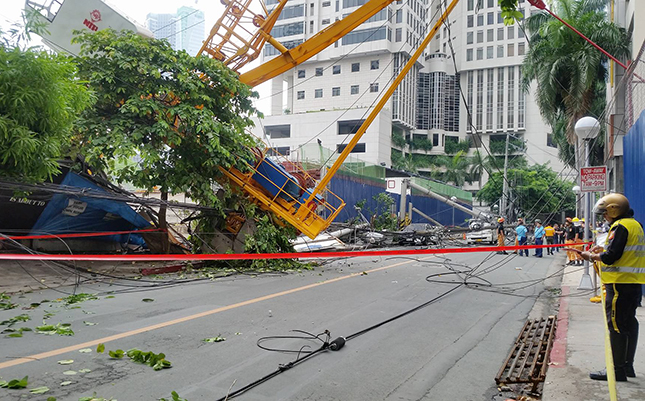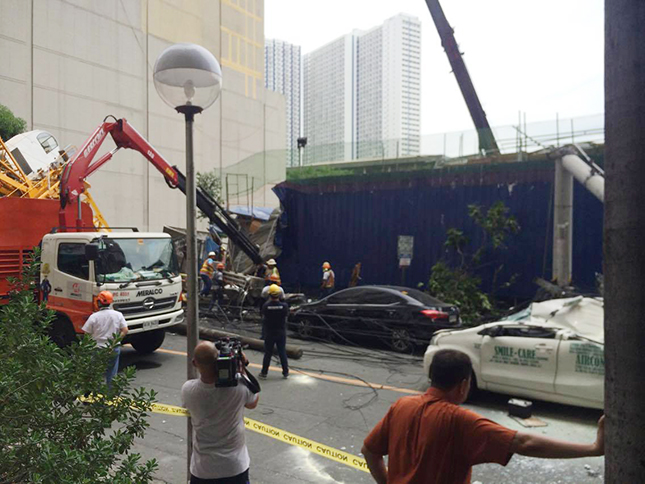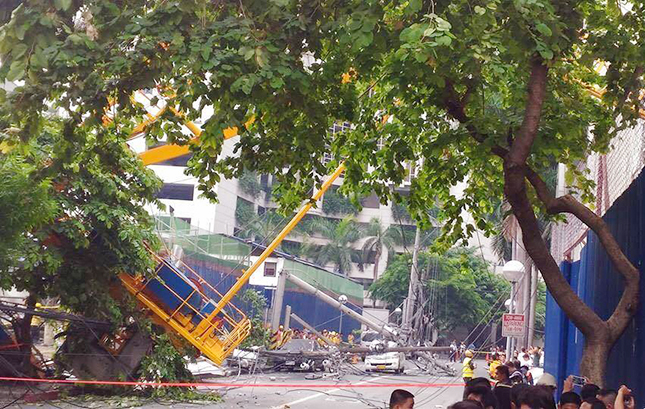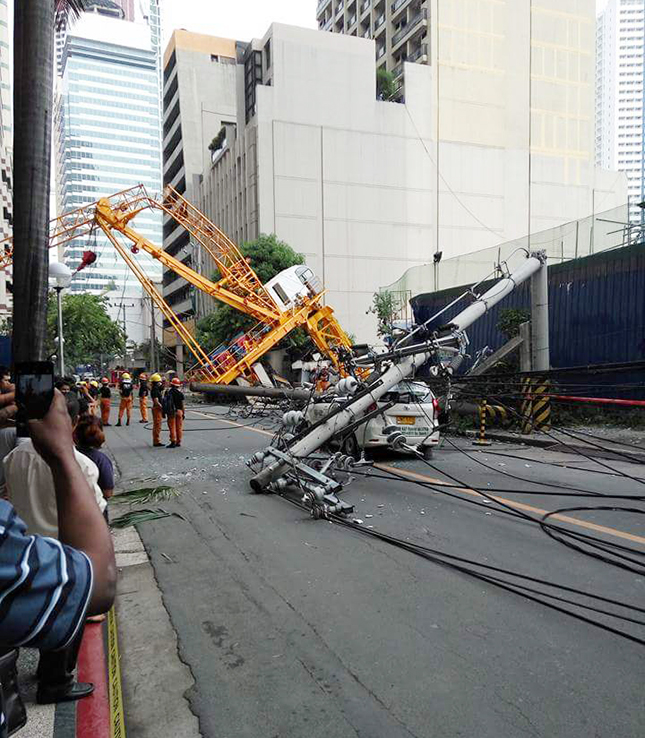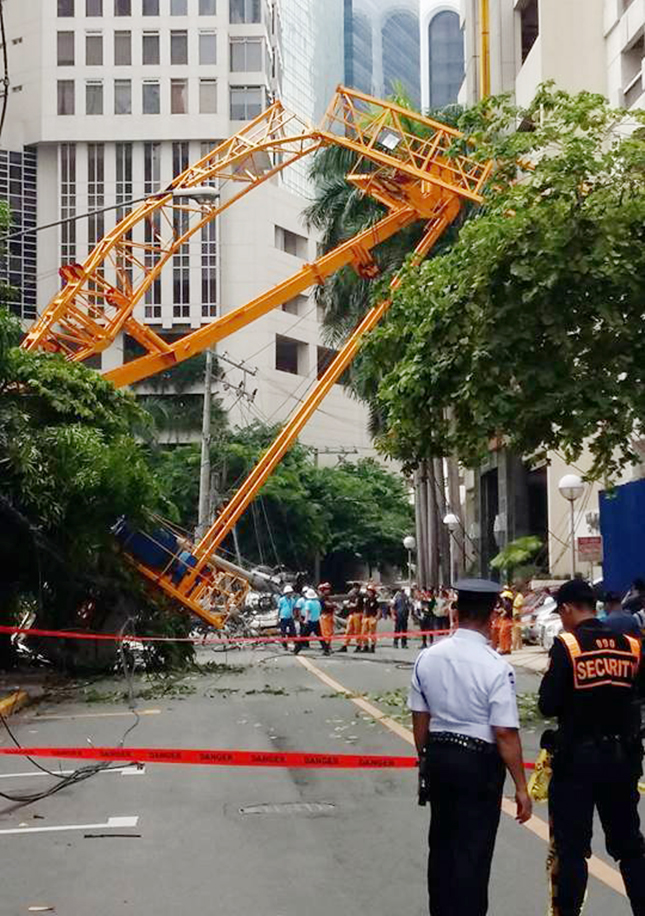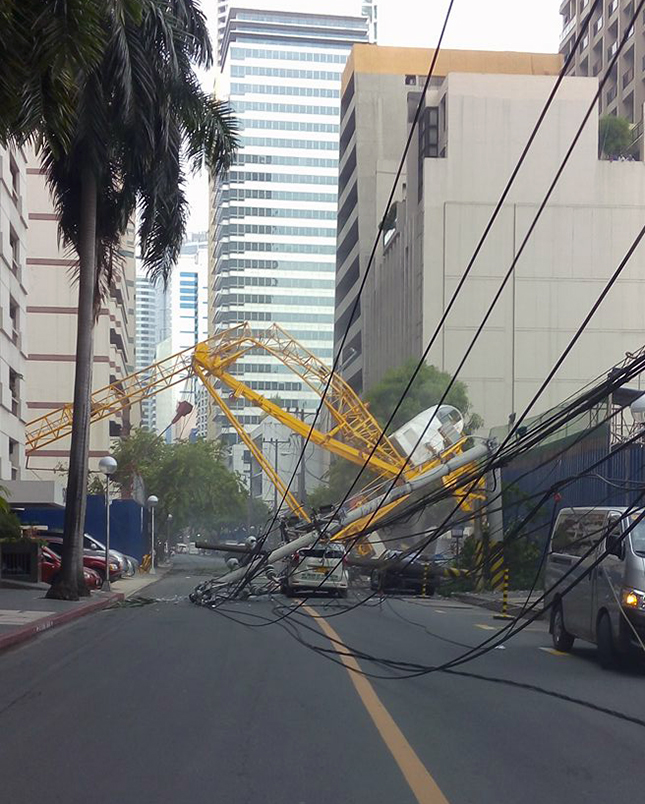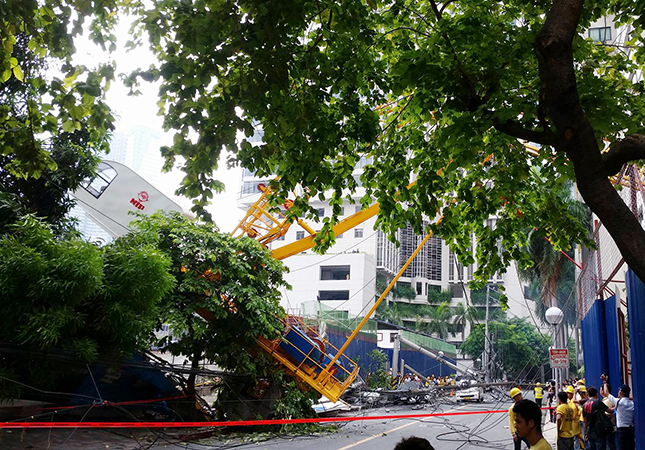 Photos from Adrian Hilario, Beejay Bautista, Henry Roque, Jeffry Mallare Mababa, aaa Joseph Banal Argente, Junel Cano, Macky Santos, Glenn Tesorero and Ram Hue