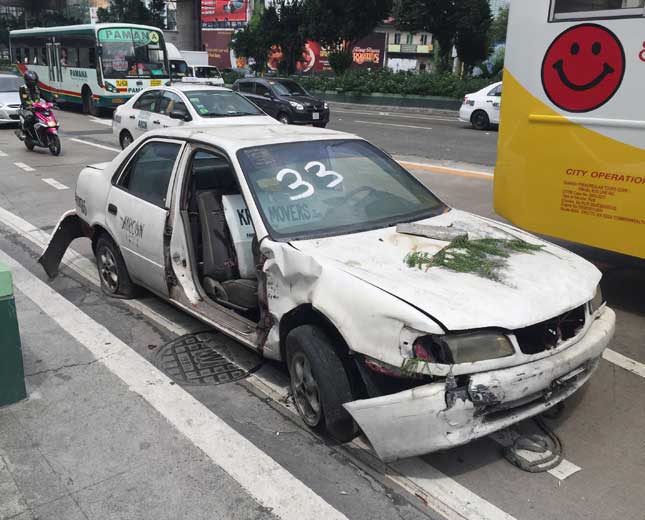 Yesterday's "Metro Manila Shake Drill" was one for the books. Everything went smoothly, and it looks like the city-wide exercise served its purpose. For all the recent hoopla involving tow trucks and unscrupulous towing personnel, you've got to hand it to the MMDA for an excellent job informing motorists in advance. They even made a viral dancing video to quickly spread the information.
One of the key scenarios simulated during the drill was conducted at the Guadalupe Bridge--just a short walk from our office. Our editor-in-chief headed out to the area early yesterday where he was greeted by the spectacle of "wrecked cars, scattered debris and mangled bodies." Nothing like the sights and sounds of a high-magnitude earthquake to get you going in the morning.
So what exactly should motorists do in the event an earthquake strikes? According to MMDA traffic inspector Jorbe Adriatico, drivers should stop their vehicle and not attempt to cross a bridge or a flyover. The last place you want to be in during a seismic activity is on top of an elevated or suspended road.
Below are some images from the drill held at the Guadalupe Bridge. On a side note: If we're going for realism, maybe it's not such a good idea to have media crews milling about carrying camera equipment.
For more motoring disaster safety tips, you can check out our article on how to survive an earthquake while you're inside a vehicle. So what did you think of yesterday's shake drill?
Top photo by Vernon B. Sarne; other photos by Jorbe Adriatico