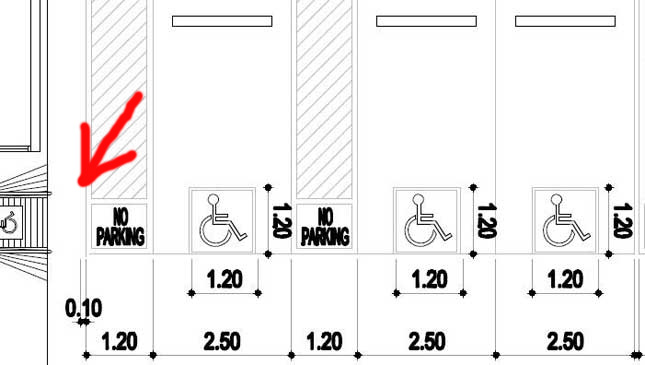 Today, the topic of PWD ramps--those ramps designed for the wheelchairs of people with disabilities--raged online after a Mitsubishi Montero Sport had been photographed blocking one, with a handicapped man pointing at it in a damning fashion.
Just for kicks, we performed a search of "PWD ramp" in our Facebook inbox just to see how many similar incriminating photos had been sent to us. The casual search yielded these pictures. We're sure there would have been a lot more had we conducted a more thorough search.
It's obvious from these photos that the PWD ramp is regularly ignored by many motorists in the Philippines. Which leads us to two questions:
(1) Do these motorists block PWD ramps because they're totally unaware of what these ramps are for?
(2) Or do they block these ramps because they don't give a hoot about people with disabilities?
One thing is clear, though: There is a lack of education or awareness among Filipino motorists.
So guys, once and for all: When you see a ramp (a sloping plane) with a PWD logo, please do not park your car in such a manner that the path leading to and from the ramp gets blocked. You have no idea how difficult it is for handicapped people to navigate their way to a destination even without obstacles getting in their way. Don't make them go around your vehicle just for your own convenience. That's not only rude--it's ruthless.
Illustration from Josh Manabat Nucum