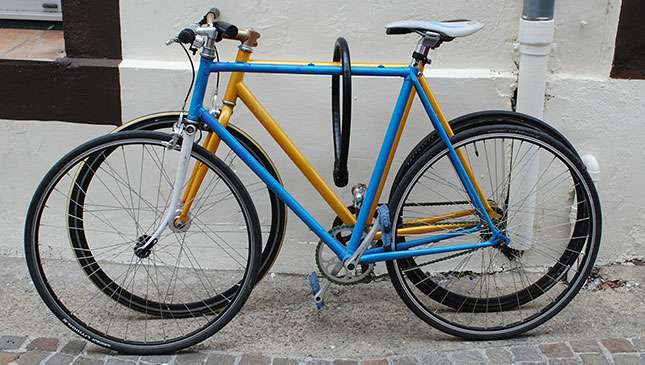 So you've been pulled over for violating the Anti-Distracted Driving law (ADDL), and now you're facing a P5,000 fine. Think you have it rough? Try being a cyclist.
According to the Department of Transportation's (DOTr) revised ADDL implementing rules and regulations, violators on bicycles, pedicabs, construction equipment, and similar vehicles without license plates will be covered by the law:
ADVERTISEMENT - CONTINUE READING BELOW ↓
"People who were caught violating the ADDA while riding a bicycle or wheeled agricultural machineries, construction equipment, and other forms of conveyances such as bicycles, pedicabs, trolleys, habal-habal, kuligligs, wagons, carriages, and carts that may either be human-powered or pulled by an animal, will still be apprehended, issued a ticket, and escorted up to the nearest authorized payment center to settle his violation," the agency says.
Here's the real kicker: If whoever is operating the said vehicle is unable to pay for the fine, apprehending authorities are allowed to confiscate their ride:
"However, if the driver does not have cash to pay for the fine, enforcers will have the authority to take the motorist's vehicle for safekeeping within a period of six months until the violator finally presents a receipt as proof of his payment of the fine."
And that's not even the worst part. After the six-month period for a violator to settle the fine, the Land Transportation Office (LTO) is permitted to actually sell the vehicle:
ADVERTISEMENT - CONTINUE READING BELOW ↓
Recommended Videos
"Should the violator fail to settle his violation within six months, the LTO shall have the authority to sell the impounded vehicle in favor of the government."
Now imagine being a cyclist with a high-end road bike or a pedicab driver with meager income; if you're unable to pay, whether it's due to lack of funds, time or whatever, you're going to lose your beloved bicycle or only source of income. Ouch.
So guys, regardless of what you're driving or riding, please keep in mind to pull over to the side of the road before using your phone.