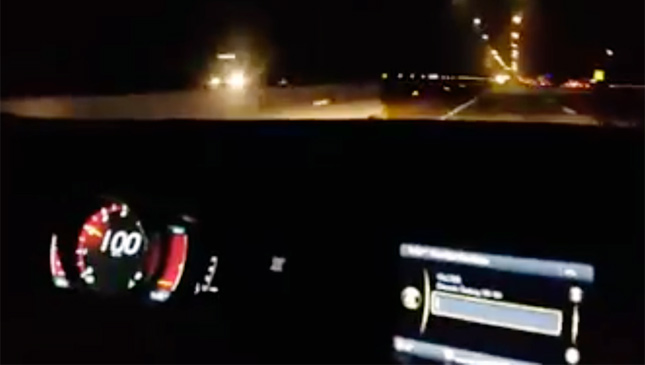 If you're a regular user of any of our major expressways--particularly SLEX, NLEX and SCTEX--we assume you know by heart what the speed limits on these thoroughfares are. For most expressways in the Philippines, the speed limits are:
Minimum speed - 60kph
Maximum speed for cars - 100kph
Maximum speed for trucks and buses - 80kph
One guy by the name of Dennis Gonzales knows this, especially since he had been apprehended for speeding on South Luzon Expressway thrice in just two weeks. So one day, he and his wife set their vehicle's cruise control to 100kph and then recorded the speedometer on video just in case they'd get ticketed again for going past the "speed limit." Watch the video here.
Guess what: They got cited for the FOURTH TIME!
Here's his post on his Facebook page (in italics):
The SLEX speed gun is a scam. Driving through SLEX southbound, my wife decided to record our travel because we had been apprehended three times already in a span of two weeks for overspeeding, even though our speed was set at 100kph using cruise control. If point A was the Caltex station where we started recording and point C was Calamba exit, point B was ABI Greenfield area where their speed gun was positioned.
The video is rather long, but if you are a motorist this is worth watching. Even SLEX MATES management confirms to us that our complaint is unprecedented since we have a video to support our claim. For the fourth time, we were flagged down at the Calamba exit for overspeeding at 131kph.
This video is unedited. You be the judge. This means they can apprehend even the innocent drivers. Even with this video, we were still issued a speeding ticket.
Gonzales is now wondering whether there is a speed-gun scam on our expressways, or his vehicle's speedometer simply isn't calibrated. What do you think?