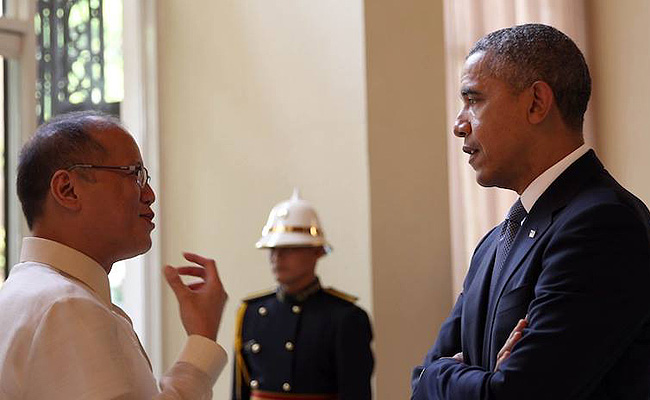 If you haven't been paying attention to the news today, United States President Barack Obama is currently in the Philippines for an overnight state visit with president Benigno Aquino III. As expected of a visitor of Obama's stature, there's the inevitable traffic caused by the need to ensure his safety, so if you don't want to be caught in it, know which specific areas you need to avoid.
According to the Metropolitan Manila Development Authority, southbound traffic on Roxas Boulevard from Katigbak to Pedro Gil is temporarily closed to traffic. The agency also can't say until when the stretch will be closed since the Philippine National Police and the Presidential Security Group are reportedly the ones in charge of its closure.
Tomorrow, April 29, from 8am to 12nn, certain areas of Taguig and Bonifacio Global City will be closed to traffic. These are:
* Fort Bonifacio Gate 3 and the entire stretch of Lawton Avenue, both lanes;
* Stretch of McKinley Parkway from 5th Avenue to 28th Street in BGC, both lanes;
* Upper McKinley Road from C5 Service Road to Lawton Avenue, both lanes;
* Entire stretch of Bayani Road from C5 to Lawton Avenue, both lanes; and
* No right turn from McKinley Road to Lawton Avenue.
Obama is expected to depart from the Philippines tomorrow between 12:30pm and 1:30pm via the Ninoy Aquino International Airport. It would definitely be wise to steer clear of the area around this time.
Photo from the Gazette of the Republic of the Philippines' Facebook page