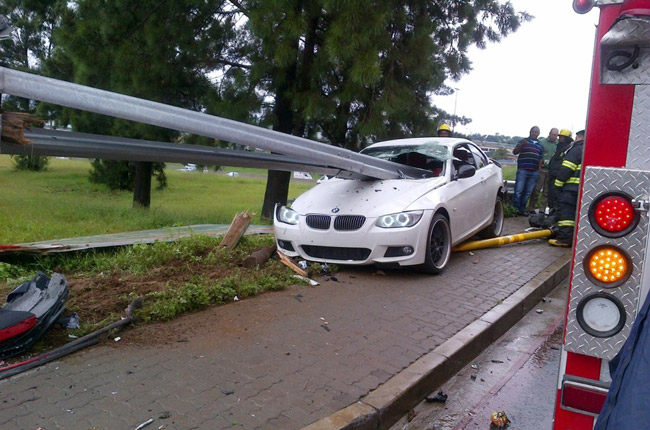 We've seen photos of car accidents before, but none were as horrific as these ones. What you're looking at is the BMW 335i Convertible of South African football player Rooi Mahamutsa, who hit a guardrail in Johannesburg after sliding off the road due to slippery conditions. The incident was reported by a South African road safety blog called Arrive Alive.
"The backrest of the car was pushed out of the windscreen, and the rear valance seems to be still attached to the Armco barrier," wrote the blog site.
Now, believe it or not, the driver walked away from this incident unharmed. Very fortunate, if you ask us. If there's one thing he must have learned from this, it is this (as Arrive Alive puts it): "Do not speed in the wet!"
Share this with your loved ones so they'll realize the importance of driving slow in wet-weather conditions.
Photos from Arrive Alive