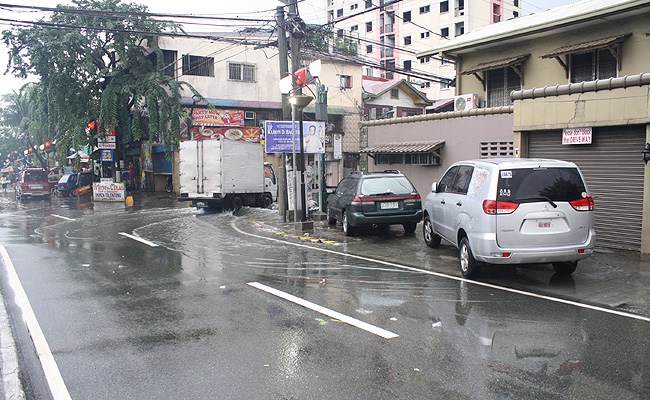 Rep. Al Francis Bichara (2nd District, Albay) has filed House Bill 4986, which seeks to ban the "use of sidewalks and public roads for parking, business and sport activities, and other purposes inimical to the interest of pedestrians."
According to the solon, sidewalks have been taken over by small business, forcing pedestrians to walk by the roadside and exposing themselves to risks of bodily injury and death. Residents and business establishments, meanwhile, are using the streets as parking lots, clogging the roads and impeding the flow of traffic.
"It is no secret that urban areas have become so congested that people tend to disregard order and do some things convenient to them, which, on a bigger scale, contribute to disorder and chaos," Bichara said. "Adding to the already chaotic situation is the proliferation of public-utility terminals because our roads are not built for such purposes and the taxpayers have all the right to complain."
ADVERTISEMENT - CONTINUE READING BELOW ↓
If passed into law, the Sidewalk and Road Use Act will penalize violators with a P10,000 fine, while illegally parked vehicles will be impounded and the obstructions demolished.
The bill also prohibits local government units or any government agency from designating public roads as parking spaces or PUV terminals "whether for free or for a fee." Special permits for the temporary use of sidewalks may be issued, but for entertainment or leisure purposes only and not for businesses like vulcanizing shops, parking and advertising spaces.
ADVERTISEMENT - CONTINUE READING BELOW ↓
Recommended Videos