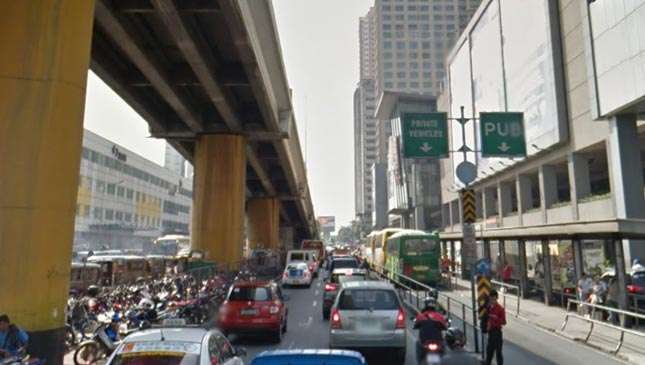 So a lot of people (including many of you who are reading this) are very much against the recent order of the Land Transportation Franchising and Regulatory Board (LTFRB) to shut down uncertified Uber and Grab cars from operating on the road. Now, the government has given its stand on the issue.
In a statement issued by the Department of Transportation, the government agency states that the move won't force us to bid farewell to ride-sharing cars, but rather to those who operate in a colorum. The press release says that on July 2016, the LTFRB issued a moratorium againt new applications for Transport Network Vehicle Services (TNVS) permits. It left some 32,000 applications pending. Around two-thirds have been dismissed for lack of requirements, while roughly 3,000 were approved.
With the applications pending, Uber and Grab continued to add TNVS drivers to their platforms, technically making them colorum vehicles. Both companies admitted in a hearing to activating 28,000 drivers each. The LTFRB also found that some of the driver names submitted by Uber did not have matching case numbers and actual registered drivers under the LTFRB.
ADVERTISEMENT - CONTINUE READING BELOW ↓
"We cannot set one rule for TNCs (Transportation Network Company) and another rule for other PUVs. We don't want TNCs violating the law for prejudice of TNVS drivers," said LTFRB chairman Martin Delgra III. "Hindi namin iniipit ang TNCs. We support the technology, but if you are not compliant with the law, bring your business somewhere else.
"We engaged TNCs perhaps more often than the others. So, it cannot be said that we don't support them. To address issues, we will have a TWG( tehcnical working group) because there has to be some level of accountability here," said Chairman Delgra.
The LTFRB said that it will establish a one-stop-shop for TNVS starting today to process expiring permits until the end of this month. It will also issue a memorandum extending permit validity from one year to two years. The Board and the ride-sharing companies are currently meeting in a technical working group (pictured below) to hopefully come to a win-win solution for commuters.
For our sake, let's hope something good comes out of this.
ADVERTISEMENT - CONTINUE READING BELOW ↓
Recommended Videos