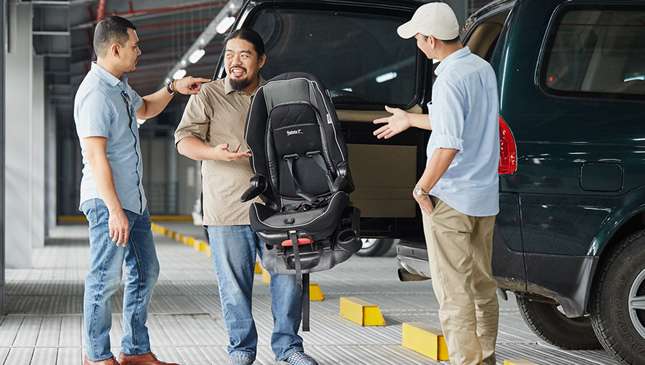 A substitute bill aiming to further protect children riding in vehicles passed the House Committee on Transportation earlier this week, and drivers found not in compliance could face a fine of up to P5,000.
The Child Safety in Motor Vehicles Act of 2017, which is still an unnumbered bill and will substitute House Bill numbers 1319 and 5595, was approved via an 11-2 vote on Monday. The bill states that "it is the policy of the State to ensure the safety of children while being transported in any form of motor vehicle."
Representative Mariano Michael Velarde, who authored the bill, says that while the Philippine Seat Belt Law already mandates the installation of both front and rear passenger seat belts, "the law does not require the use of child restraint devices for young children on board."
Continue reading below ↓
Recommended Videos
Under the bill, drivers of private cars must secure any child under 12 years of age via a child restraint system. Even if a child is secured, under no circumstances should he or she be left unaccompanied inside a motor vehicle. A 'child restraint system' is defined by the bill as a device "capable of accommodating a child occupant in a sitting or supine position." A child seat, if you will. What's more, children under 12 years old will not be allowed to occupy the front seat.
Failure to comply with the above will cost a motorist P1,000 for the first offense, P2,000 for the second, and P5,000 plus a one-year suspension of his or her driver's license for the third and succeeding offenses.
Using substandard child restraint systems (products without a Philippine Standards license and Import Clearance Certificate) is also prohibited, and will carry a P1,000, P3,000, and P5,000 (plus a one-year driver's license suspension) fine for the first, second, third and succeeding offenses, respectively.
Does this mean no more rides on daddy's lap in the driver's seat?