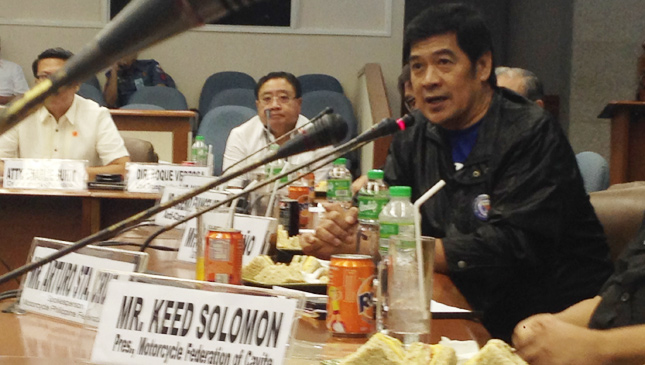 Yesterday, we attended a Senate public hearing chaired by Senator Grace Poe, which sought to look into how lawmakers could revise and improve the country's anti-carnapping law. One of those in attendance was Volunteers Against Crime and Corruption chairman Martin Diño, who offered an interesting suggestion as to how car theft can be checked around the country.
According to Diño, the authorities need to involve barangay officials in fighting car-theft-related crimes. "They know every nook and cranny of their territory," he said. "They know if there are illegal activities going on in their area. They know if there are chop shops within their jurisdiction."
The man has a point, although that is assuming that the barangay officials aren't accomplices themselves. But that's a good start nevertheless. Everyone needs to play a meaningful role. We can't continue simply relying on the police force to lick carnapping in the Philippines, especially since we always hear of stories about how some cops themselves are involved in these criminal activities.
Incidentally, Diño gave a tip on how to tell if a seemingly friendly neighborhood talyer (car shop) has illegal activities going on inside its premises.
"Kapag mataas ang bakod o pader ng isang talyer na para bang may tinatago, medyo magduda na kayo," he shared. "At kapag may ipinasok na sasakyan sa talyer na ito at hindi lumabas pagkatapos ng maraming araw, malamang na may hindi magandang nangyari." ("If a car shop has high fences or walls as though trying to hide something, you can start harboring suspicions. And if a vehicle enters a car shop and it doesn't come out after many days, chances are something illegal was done to it.")
Do you know of car shops like this in your barangay?
Photo by Vernon B. Sarne