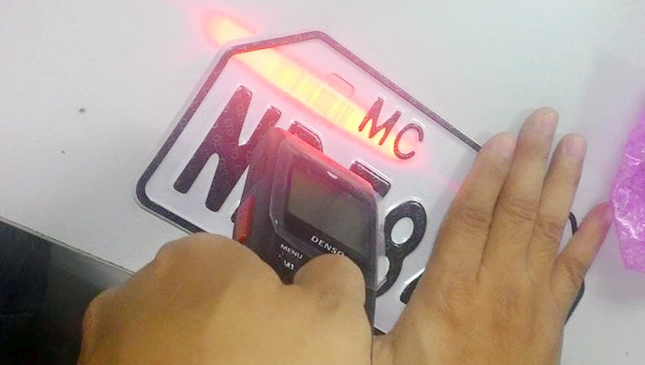 Of course you know that the Land Transportation Office has been busy supplying new-design plates as mandated by its Motor Vehicle License Plate Standardization Program. Now, these new plates don't only look new--apparently, they're also "high-tech," featuring a barcode that supposedly contains the vehicle's plate number, engine number, chassis number, third-plate sticker number, and (would you believe?) even the serial number of the plate locks.
Needless to say, this "high-tech" feature was factored in the costing of the new plates. So one really curious dude by the name of Paul Uy tried to check if said barcode is really functional. Here is his report, which he posted on his Facebook page:
I tested the so-called barcode security feature of the new LTO plates. I tested it using a high-density CCD-type (charge-coupled device) barcode scanning device with medium- and close-range capabilities. And as expected, the barcode was unreadable.
One guy countered: "Maybe it's for a long-range scanner--for when you're driving on the road or the highway."
Which another guy addressed: "I don't think so. A Code 128 barcode with that kind of width isn't for long range. That's only for mid and short ranges. The question is: What is this barcode for? We're paying for it."
So we contacted LTO spokesperson Jason Salvador yesterday and asked for his agency's statement on the matter. He first told us he'd call. We followed up and never got a reply. We're still waiting.
Photo from Paul Uy