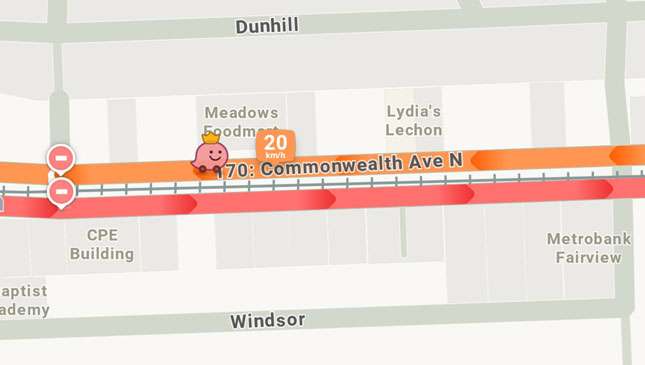 As if the traffic in Metro Manila wasn't bad enough, motorists in Quezon City can expect the congestion on their roads to get a whole lot worse.
As reported by GMA, the MRT-7 Project Traffic Management Task Force has advised that two of the seven lanes of Commonwealth Avenue between University Avenue and Central Avenue will be closed during the construction of the MRT-7 guideway. Construction is scheduled to begin on August 15, and is expected to last until April next year. Motorists along Commonwealth should anticipate heavy traffic during rush hours.
"The MRT-7 Project Traffic Management Task Force advises both the riding public and private motorists of possible traffic build-up along Commonwealth Avenue beginning August 15, 2017, when the phase 1 of the construction of the guideway for the Station 3 (University Avenue Station) of the MRT Line 7 commences," the organization said.
Continue reading below ↓
Recommended Videos
The group added that construction of Station 7 in Manggahan will begin next week. For this, one southbound lane of Commonwealth Avenue and two northbound lanes, between Katuparan and Kaunlaran streets, will be closed.
"The Task Force appeals for motorists' cooperation in observing traffic rules to avoid further obstructions on the road while the construction is ongoing."
If you traverse Commonwealth Avenue on a daily basis, take note. We suggest beefing up your Spotify playlists to pass the time.