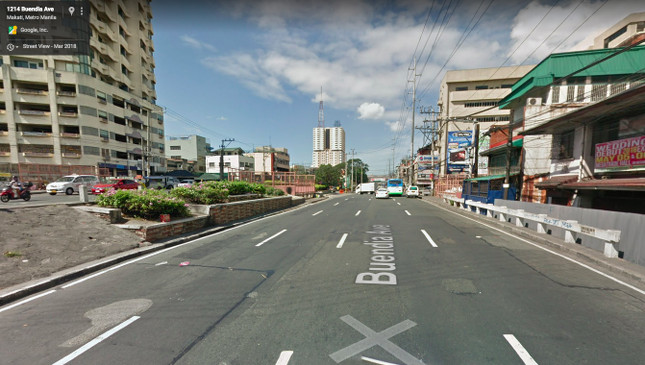 If you normally take Gil Puyat Avenue to travel to and from Makati and Pasay, you might want to consider alternative routes: The Department of Public Works and Highways (DPWH) has begun the reconstruction of Tripa de Gallina Bridge along Buendia, right at the boundary between the two cities.

The four-lane bridge, which the DPWH's Bridge Management System (BMS) Inventory classifies as 'weak,' will be completely replaced. It is 50 years old and is one of 36 bridges in Metro Manila that the department has scheduled either for retrofitting, rehabilitation, or replacement. Once completed, the new structure "will be seismic-resistant and can handle ground acceleration ranging from 7 to 8 magnitude."

"Reconstruction has started on the inner two lanes of Tripa de Gallina Bridge, hence the remaining two outer lanes are open and passable for now. Once [the the inner lanes have been] completed, we will work on the outer lanes," said Melvin Navarro, regional director of the DPWH for NCR. "We are appealing for the public's patience and understanding while we temporary limit the passable lanes so our crew can perform critical work on the bridge."

The replacement of the southbound lanes of Tripa de Gallina Bridge has been alloted a budget of P25 million. This comes from the DPWH's 1.076-billion allocation to retrofit, rehabilitate, or replace the aforementioned 36 weak and old bridges in Metro Manila. The target completion for the Tripa de Gallina Bridge project is by April 2019.

Other bridges scheduled for retrofitting include: Alabang-Bayanan, Cupang, Insular Bilibid Prison, and Lower Buli Bridges in Muntinlupa City; C.P. Garcia and Pasig Boulevard Bridges in Pasig City; Quezon Bridge in Taguig City; Pasong Tamo Bridge in Makati City; Canumay, Polo, Malinta Interchange, and Torres Bridges in Valenzuela City; Algeciras, Antipolo, MacArthur, and Muelle dela Industria Bridges, and Nagtahan Link Bridge 1 in Manila City; Culiat Bridge 1 and 2, and Lagarian Bridge 1 in Quezon City; Malibay Bridge 1 and 2, and Cut-Cut (northbound), Cementina, and Tramo Bridges in Pasay City; and Marcos Alvarez Bridge 1 in Las Piñas City.

Meanwhile, the following bridges will undergo major rehabilitation: Barangca Viaduct (flyover), and Marcos, Marikina, and Nangka Bridges in Marikina City; Buting Bridge and C5/Ortigas Interchange in Pasig City; and Nagtahan, Delpan, and Mabini Bridges in Manila City.
Continue reading below ↓
Recommended Videos