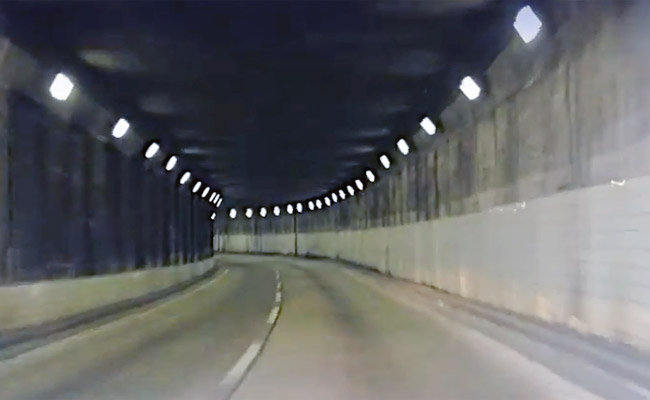 If you frequently use C5 Road--specifically the tunnel that connects Katipunan Avenue to E. Rodriguez Jr. Avenue in Quezon City--you may have noticed how bright and clean it is now. That's because the Department of Public Works and Highways recently rehabilitated it.
According to the agency, under its routine maintenance program, its Quezon City second engineering district improved the tunnel by sealing the leakages in the panels, removing the stained wall tiles, and installing additional lights "to further prevent any vehicular accident."
The DPWH also plans to paint the tunnel's wall "to improve the appearance, considering that the interchange is a significant component of C5 Road, an alternative route for EDSA connecting North and South Luzon Expressway."
Our taxes at work, people.