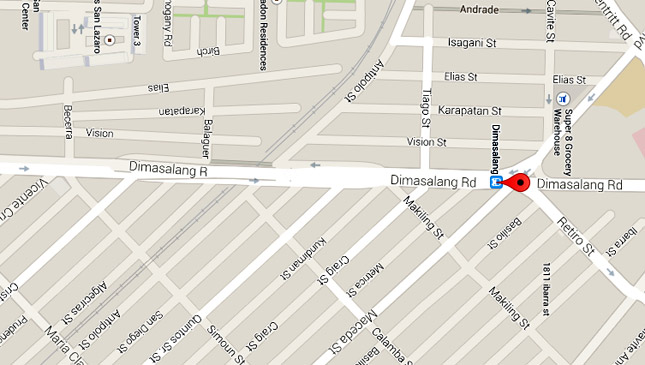 The Department of Public Works and Highways has started its pavement reconstruction and drainage improvement on Dimasalang Street in the Santa Cruz and Sampaloc areas of Manila.
The road and drainage work will cover sections of Dimasalang and span the following streets: V.G. Cruz, Cristobal, A. Maceda, Blumentritt, Becerra and Maria Clara.
With traffic in the area expected to worsen because of the road and drainage work, the DPWH has divided the project into two stages.
The first stage involves the reconstruction of the concrete pavement of the southbound inner lane within the Santa Cruz side from the Dimasalang Bridge to the vicinity of Maria Clara Street. It also reportedly includes concreting of the northbound outerlane from V.G. Cruz to Cristobal and at the one-way road portion of Blumentritt within the Sampaloc side.
The first stage is expected to be completed within the first 30 calendar days. After which, the implementation of the second stage will commence, with its project limits being similar to the first stage but to reportedly cover the other road lane along with drainage improvement and the repair of reinforced concrete manholes.
Besides implementing the project in two stages to help ease the traffic, DPWH secretary Rogelio Singson has instructed the contractor to employ 10 MMDA-trained traffic aides and equip them with two-way radios to complement the traffic enforcers already being deployed in the area by the MMDA and the local government. Four of the 10 traffic aides are stationed at the corner of Dimasalang and Maceda, while two each are assigned along Dimasalang on the corners of Maria Clara, A.H. Lacson and Aurora Boulevard.
Continue reading below ↓
Recommended Videos
The road and drainage work is expected to take two months and is targeted for completion by April 17, "or within 60 calendar days."