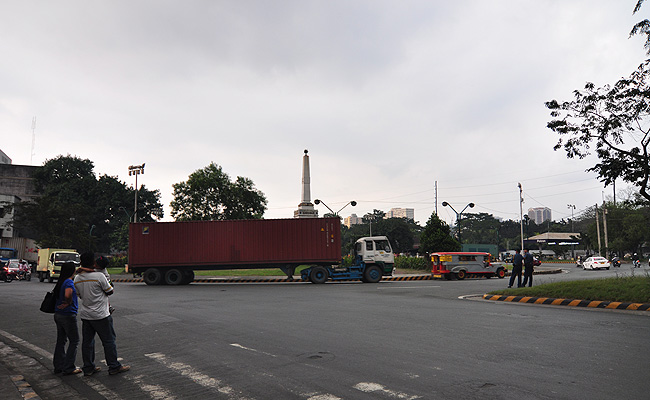 While news broke out recently that the Department of Public Works and Highways wanted to tear down the Anda Circle roundabout along Bonifacio Drive to decongest the traffic in the area, it now appears the agency had wanted to do just that since early last year.
According to the DPWH, the removal of the roundabout had been planned since 2013 to ease the worsening traffic condition in the area brought on by the cargo trucks going in and out of Manila South Harbor, Manila North Harbor, and Manila International Container Terminal.
DPWH National Capital Region director Reynaldo Tagudando added that the proposal to transfer the monument had even been approved by Department of Tourism secretary Ramon Jimenez Jr. in a memorandum dated January 25, 2013. The memorandum also reportedly contained National Historical Commission chairperson Maria Serena Diokno's non-objection to the monument's transfer.
However, prior to the agency's demolition of the Anda Circle, it is first seeking the consent of the City Government of Manila.
ADVERTISEMENT - CONTINUE READING BELOW ↓
In a letter to Manila mayor Joseph Estrada, the agency asked for the city government's consent to demolish Anda Circle and relocate the Anda monument to the Maestranza Park inside Intramuros, also in Manila.
Once the roundabout is removed, the DPWH will replace it with concrete pavement and install traffic lights "to ease the traffic gridlock being experienced daily in that particular area."
ADVERTISEMENT - CONTINUE READING BELOW ↓
Recommended Videos