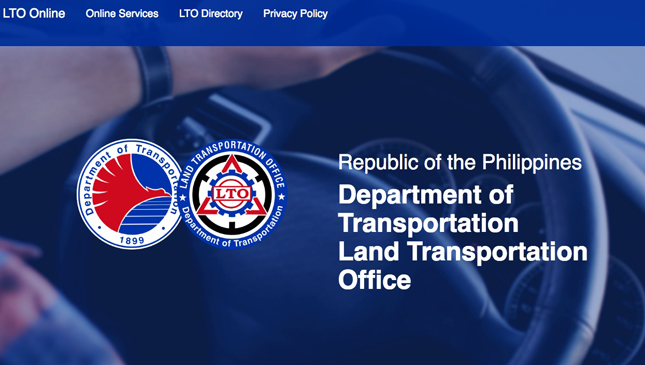 The Land Transportation Office (LTO) is going digital at last. How? You can book an appointment online for your appearance now. Although you still have to be physically present at the LTO branch, this is a great development. Do note that this service is only avalailable in Pasig, Marikina, Novaliches, and Muntinlupa—for the time being.
Our firsthand experiences at the LTO have been very impressive lately. The last time I had to renew my car's registration it took less than an hour. Ten years ago, I had to set aside half a day to get the task done. With this new online scheduling system in place, the process will be sped up much more. This shows the commitment of the LTO to shedding its past image. We do know of offices that have required its employees to come into work on Saturday to help relieve the backlog of licenses, actually.
Continue reading below ↓
Recommended Videos
Anyway, many improvements within the Land Transportation Office have been happening lately, first with the removal of the backlog in the printing of the license cards, the manufacture and release of the long-overdue plates, and now, the the availability of online services to schedule your drivers license and car registration renewal. The system is very similar to how you would book an appearance when renewing your passport. It really was only a matter of time, and we are pleased.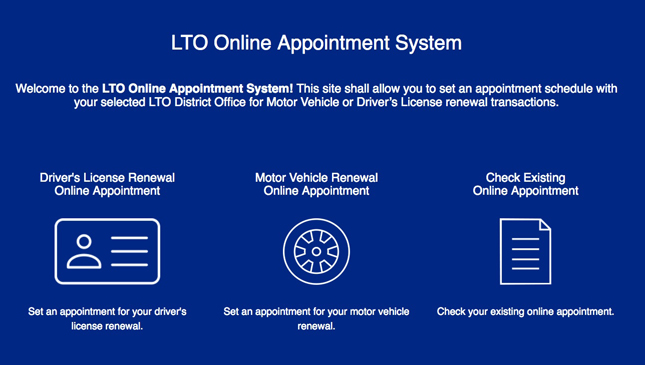 Here's how it works: Visit the LTO site at www.lto.net.ph and follow the simple steps. Once you've consented to the terms of use, given your driver's license or motor vehicle details, and found a time slot, you will receive a confirmation via e-mail. You can also choose to check on the status of the availability of your driver's license card, in case you don't have it yet. Once you've booked your appointment, please show up on time.
We had a chat with Nida San Buenaventura of LTO Pasig, and she is very proud of the transition into the digital age. "Yes, it's happening," she says. "Four offices are currently online now, and we've been very busy. So far, you can book your appointments in Pasig, Marikina, Novaliches, and Muntinlupa. I encourage everybody to book online," she adds.
We almost wish it were our birthday already so that we can try this system out.