Do you traverse Elliptical Road in Quezon City regularly? If so, then be advised: Some adjustments will be made along the thoroughfare this week to make way for the ongoing MRT-7 construction.
The Department of Transportation (DOTr) and the Metropolitan Manila Development Authority (MMDA) have announced that these traffic-flow adjustments will be made at the corners of Commonwealth Avenue and North Avenue along the Elliptical Road. Let's take a closer look here.
At Elliptical Road corner Commonwealth Avenue, the three curved lanes bound for North Avenue and Visayas Avenue will be moved toward the inner lanes. The change will take effect on July 28. You can take a look at the photos below for a better look: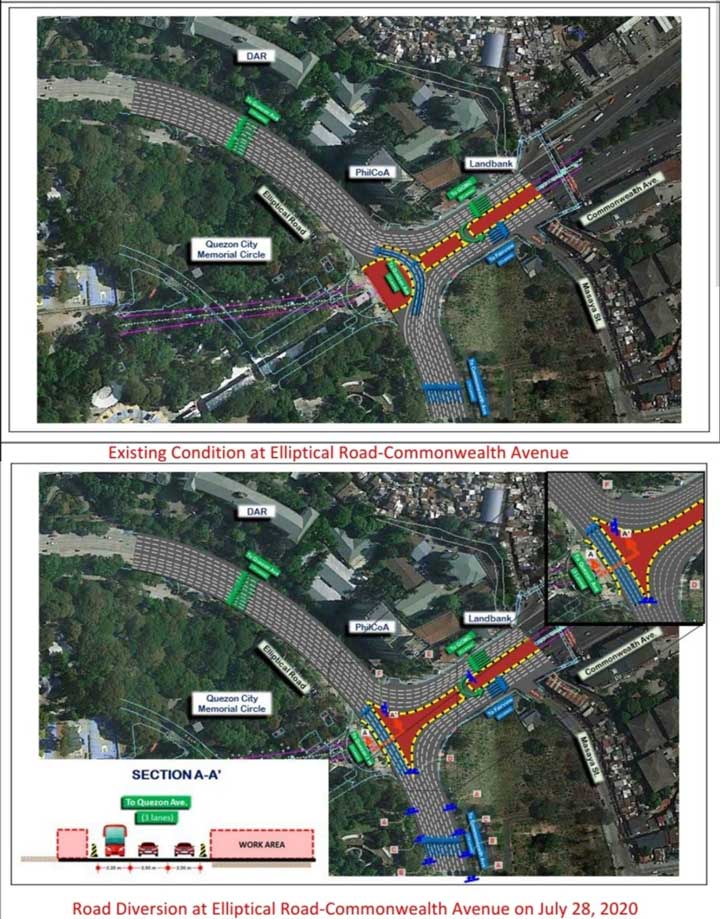 Continue reading below ↓
Recommended Videos
Meanwhile, the adjustments at Elliptical Road corner North Avenue will see the passable lanes moved further inwards as the construction of the MRT-7 fence is pushed back. These changes will be made on July 31. In the photo below, the purple lines indicate where exactly the construction will be.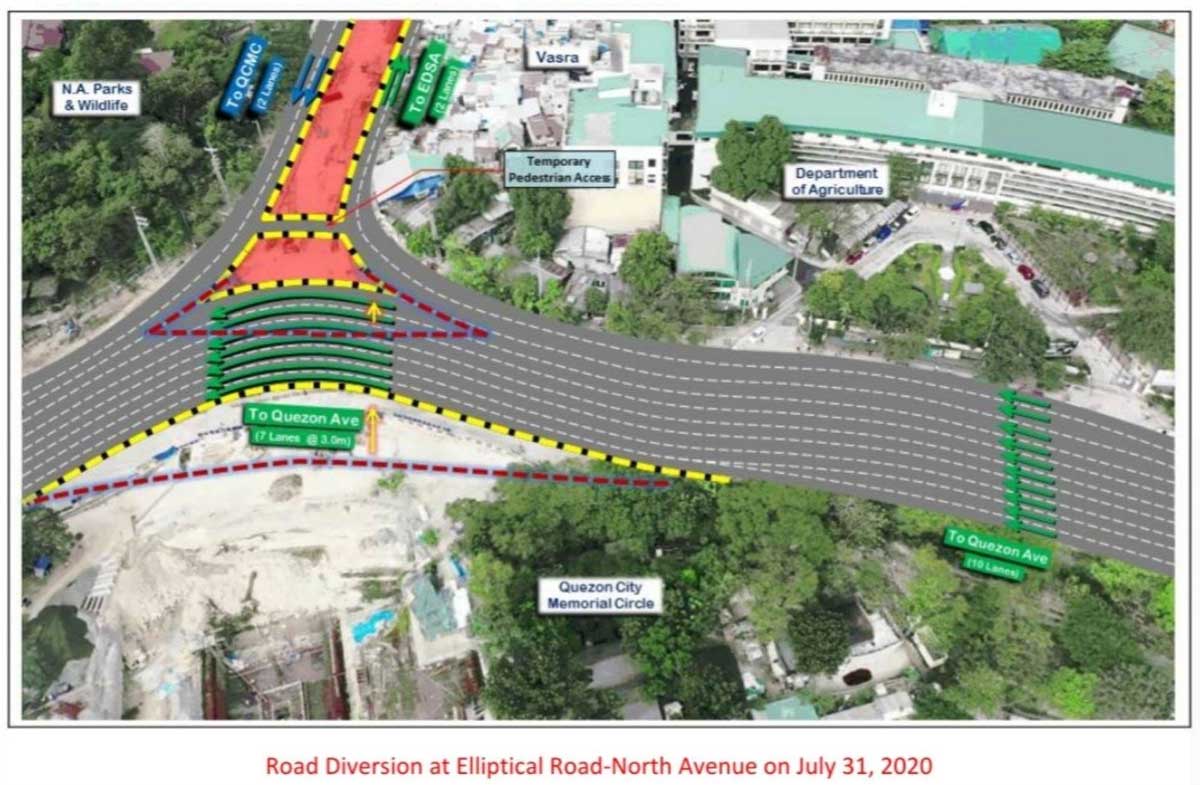 Likewise, the DOTr is advising motorists to follow the solid yellow lane markings and to avoid swerving in order to prevent accidents. It also mentioned that this particular portion of the MRT-7 Project is scheduled for completion in November, so the traffic flow along Elliptical Road is expected to return to normal afterwards.
Set to begin partial operations on 2021 and expected to be fully completed by 2022, the MRT-7 is a 23km rail line that will connect the MRT North Avenue Station to San Jose del Monte in Bulacan. Once completed, it is expected to transport about 300,000 to 850,000 passengers around Metro Manila daily.
In a previous statement, the DOTr reported that the MRT-7 is already 58.95% complete. It also shared a progress-update video covering the ongoing construction—you can check that out by clicking here.