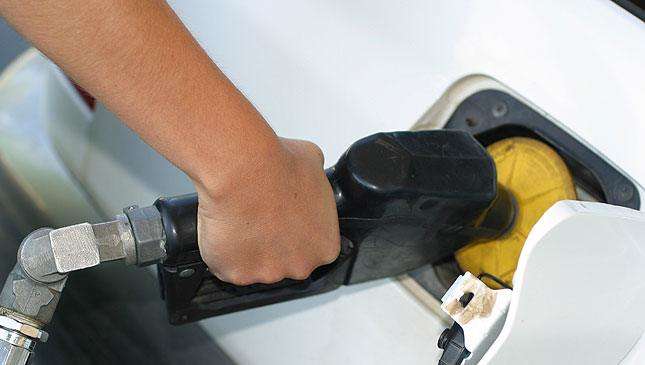 Apparently, the Tax Reform for Acceleration and Inclusion (TRAIN) law has a provision which would "freeze" the additional excise taxes levied on fuel products in the event crude oil hits the $80 per barrel mark.
Senator Ralph Recto pointed this out in a statement yesterday, saying this "price triggered collection moratorium" is reiterated in BIR Revenue Regulations No. 2-2018 or the law's Implementing Rules and Regulations (IRR) on petroleum products pursuant to RA 10963.
RR 2-2018 reads: "For the period covering 2018 to 2020, the scheduled increase in the excise tax on fuel as imposed in this section shall be suspended when the average Dubai crude oil based on Mean of Platts Singapore (MOPS) for three (3) months prior to the scheduled increase of the month reaches or exceeds eighty dollars (USD80) per barrel."
Recto says the "tripwire" for this moratorium is $80 per barrel of crude oil: "Ito ang circuit breaker sa TRAIN. When oil touches this price, suspended ang excise tax increase on gas," he explained, adding that the law is clear and this must be "self-executory and automatically implemented."
The senator also added that the weakening peso should also be taken into consideration, saying it, combined with rising oil prices, creates a "volatile mix" when it comes to transportation and cooking fuel prices.
"Kaya hindi lang oil price, tingnan rin pati ang strength of the peso, kasi kahit $50 lang ang presyo ng langis kung sisirit naman, halimbawa, ng P80 ang palitan ng piso sa dolyar, lolobo rin ang halaga ng gasolina," he said.
"Walang 'unli' na basis ang presyo ng langis. May ceiling dapat. Pag umabot ng $80, stop. The reason being that government should not profit from high oil prices."
According to the statement, Dubai crude oil was at around the $75 per barrel mark earlier this week. Do you think it'll hit $80 anytime soon?