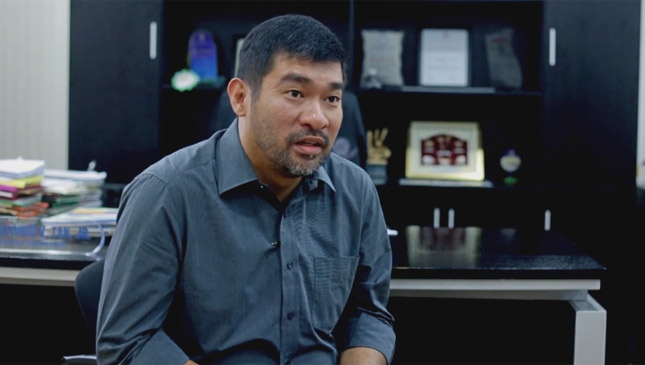 A thorough study is not necessary to prove that countless smoke-belching, non-roadworthy vehicles roam our roads. You'd see many of them any day in Metro Manila.
LTO assistant secretary Alfonso Tan Jr. knows this very obvious motoring plague and believes that an automated motor vehicle inspection system will be a game-changer. In our exclusive interview with the LTO chief, he pointed out that the current process is manual. By automating the inspection process with the new system, the agency will be able to "make sure that the vehicles operating on the road are roadworthy and emissions-compliant."
When we asked him about the timeline of the agency for the planned shift to automated processes, Tan said he had been "pushing for it since 2011."
In this second installment of the interview, Tan answered the following questions from our readers:
* What measures are you taking to ensure that old and new drivers are properly educated on defensive driving techniques, road signs, motor vehicle maintenance, etc.? - Kitch Roland Medina
* Why can't we use plate guards? - George Ephraim Mckeehan
* If the sticker you were not able to issue is already expired (because it is already one year old), do we need to pay for another sticker upon renewal? - Jhay-ee Dimayuga
* Your suppliers of license plates and license cards have not been able to deliver their promised products and services based on your contracts with them. These are cases of breach of contract. Couldn't these be grounds for termination of agreement to start a new one with another supplier, which might be able to meet the needs of the agency? - Chie Hernandez
* What's the assurance that there will be no plate change in the next five years? Is there an assurance that the next administration won't implement another plate change? - Marcus Charles Alde
* Why are there so many smoke-belchers despite the emissions tests that you conduct? What measures have you taken with trucks and buses involved in road accidents? - Mark Pineda
Watch the video below for the full interview. To watch the first part of the interview, click here.
If you're viewing this on a mobile device and can't see the video, please click here.