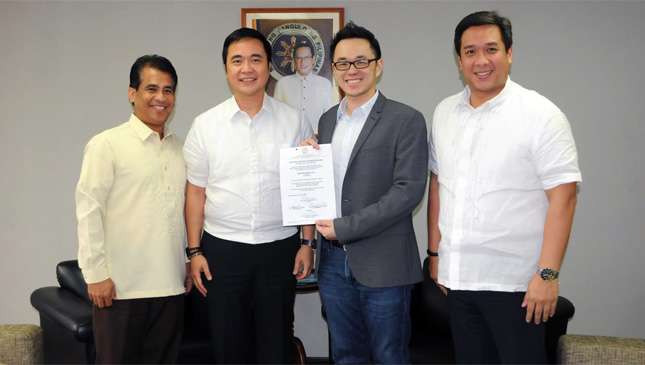 Another voice in the Transportation Network Company (TNC)/Land Transportation Franchising and Regulatory Board (LTFRB) issue has made itself heard. This time, it's from the agency's former head.
In a recent Facebook post, former LTFRB chairman Winston Ginez shared his experience during his time with the agency in 2015. Back then, the country's move to regulate ride-hailing apps nationwide paved the way for Uber and Grab's rapid growth locally. It was even hailed by foreign media as a huge step forward for app-based transportation services, as this made the Philippines the first country to do so.
ADVERTISEMENT - CONTINUE READING BELOW ↓
"That was forward looking. That was embracing disruptive technologies, not fighting them. That was promoting safety, convenience and comfort of the commuting public—the primary stakeholders of our agency," the post reads.
According to Ginez, the LTFRB and Department of Transportation and Communications (which has since been split into two separate agencies, the Department of Transportation and the Department of Information and Communications Technology) pushed through with this despite strong opposition from parties with selfish interests. "Despite the vociferous objections of taxi associations and operators and their allies in Congress, our Board issued and implemented LTFRB Memo Circulars Nos. 015 to 018 to allow and regulate the operations of TNVS as common carriers," Ginez said.
"A case for Injunction with prayer for issuance of Temporary Restraining Order was filed against DOTC and LTFRB. It failed," Ginez added.
As if all this wasn't enough, Ginez says that a certain Jun Magno proceeded to file a complaint against him and former DOTC secretary Jun Abaya for allowing TNCs such as Grab and Uber to enter the Philippines. The case is still pending, Ginez added. "That's what you get when you institute bold and game-changing reforms in the transport industry: cases, not praises!"
ADVERTISEMENT - CONTINUE READING BELOW ↓
Recommended Videos
Ginez also added that he would observe "dignified silence" regarding the LTFRB's recent move begin apprehending unregistered TNC vehicles beginning July 26. He ended his post with a call for the voice of TNC riders to be heard.