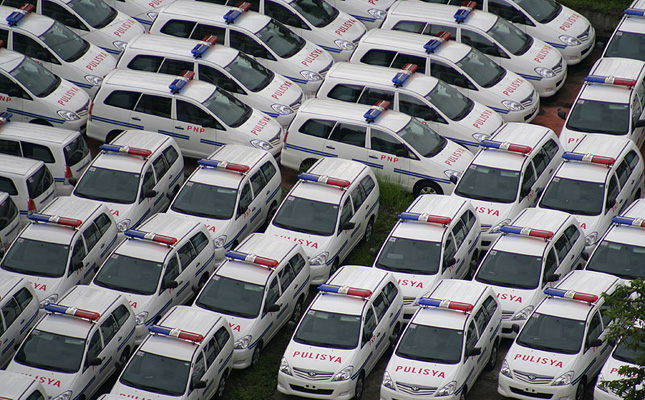 The Department of Budget and Management has allotted exactly P944,456,625 for the Philippine National Police to purchase 945 motor vehicles from the P2.83 billion it has released "for the improvement of the police force's infrastructure, facilities and equipment." Break that down and that's exactly P999,425 per vehicle.
The fund is supposedly part of the government's P22.47-billion Supplemental Appropriations for fiscal year 2014, which, as enacted by both Congress and Senate, will be used to "fund urgent and important projects that cannot be funded by savings or through the Unprogrammed Fund and are not funded under Republic Act 10633, or the FY2014 General Appropriations Act."
"We recognize that inclusive development would require a safe and secure environment where all Filipinos can benefit from the country's economic growth," said DBM secretary Florencio Abad. "That's why one of the priority projects funded by the 2014 Supplemental Budget was a program that would improve the capability of our country's law-enforcement agency."
As approved by both the Lower House and the Upper House, the P2.83-billion budget program for the PNP was coined as the "operational transformation plan." And of the fund allotted for the police, only the procurement of 218,970 assault rifles and magazines cost more than the vehicles at P1.04 billion.
We can only wonder if the P944.5 million that has been set aside for the PNP's vehicles include the purchase of Mahindra vehicles, which, as far as we know, are currently undergoing tests by the police force.
Below is the breakdown of the total budget released to the PNP.
Photo from Themanilaexperience via Wikimedia Commons