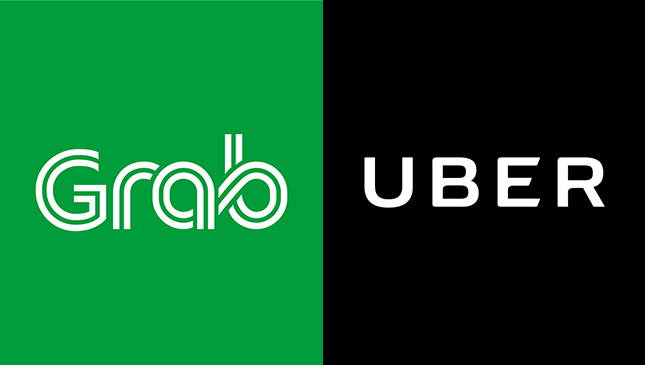 Transportation network companies (TNC) Grab and Uber will no longer be allowed to field hatchbacks rated below 1,200cc (1.2-liter) in their operations. The announcement was made earlier today by the Land Transportation Franchising and Regulatory Board's (LTFRB) Aileen Lizada, who says the vehicle type is not in accordance with the agency's rules and regulations.
According to Lizada, the requirement "has long been in place." The official stated that the measure is the result of discussions between a technical working group, Grab and Uber. Besides the engine displacement, hatchbacks to be used as TNVs must also be at least 3,990mm in length, 1,625mm in width, 1,455mm in height, and must have a wheelbase of at least 2,404mm.
Continue reading below ↓
Recommended Videos
She also explained that sedans are more convenient, especially for taller passengers. "It is more convenient for a rider to take a sedan-type vehicle. Try to imagine a passenger that is six feet, and may mga dalang maleta galing sa airport. Try to imagine if this is a smaller vehicle. Mas mahihirapan po, hindi siya convenient," she said. "That's why we want them to follow the standard."
Lizada also added that TNVS operators and TNCs should not have taken shortcuts: "Ang nangyari kasi dito nag-shortcut ang mga TNVS. Dapat yung step one magpa-accredit sa TNC. The second step is get your case, file your petition sa LTFRB as TNVS. That part they did not do kasi ang mga TNC pag-accredit inu-upload kaagad sila.
All this falls under memorandum circulars (MC) 2017-032 (seen below) and 2015-004. TNVS vehicles with a certificate of public convenience (CPC) must replace or substitute hatchbacks which do not meet these requirements "within 90 days from December 2 to the effectivity of the MC." This is so operators have time to file their respective petitions for dropping and substitution, Lizada added. "At least may substantial compliance sa deadline tayo."
So there you have it. If your hatchback is affected by this, there's still time to comply with the LTFRB's requirements. Thoughts?