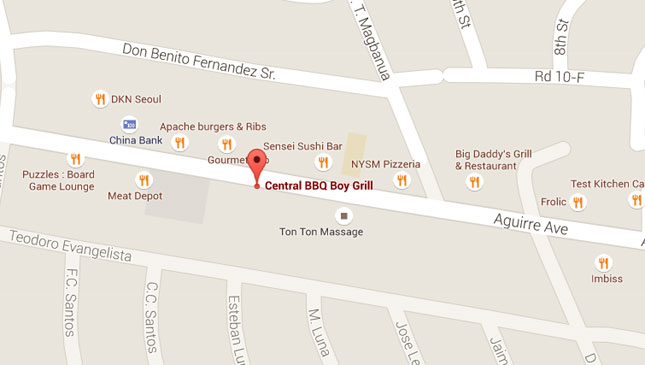 Over the weekend, you may have read stories on this website about car-thrashing incidents in BF Homes, Parañaque. What was a little surprising (not to mention troubling) was the observation by some people that this was not an unusual occurrence in the area.
Because none of the full-time members of our editorial team live in the southern part of Manila, we asked our friends in the motoring industry who reside either in BF Homes or in the vicinity about the peace-and-order situation in the community, as well as safety on the road when Cinderella hour draws near.
For the most part, our respondents did confirm that untoward incidents occur, but the severity varies. For Wee Gamboa, the online operations manager of Sunshine TV, he sees the kids of today as way out of line compared to those in his time. He said there are more bars now, and the crowd now has more options. He was briefly shocked when he heard of the car-thrashing incident, but not really surprised as it happens quite often in his neighborhood.
Glen Dasig, president of Peugeot Philippines, agreed that fights and accidents happen regularly--especially in places like Central BBQ along the famous Aguirre Avenue. Dasig believes there's complacency because of the proximity of the bars to the residences. But he himself has seen "territorial bullies," or people with a very strong sense of domain and who act aggressively. As a parent, he's also concerned about what happens at night, but he also posited that it's not different from any other risky part of Metro Manila like Quezon City or Marikina.
The Manila Times motoring editor Anjo Perez added it's a growing concern for residents like him. When the United BF Homeowners Association Incorporated (UBFHAI) started selling village stickers to nonresidents and allowed the conversion of Aguirre Avenue into a commercial area, bars and restaurants sprouted like mushrooms inside the subdivision. Places like Central BBQ, Garage 88 and Tides Grill and Bistro serve cheap alcohol to customers, who often leave and drive their cars under the influence.
Perez shared that the volume of patrons of these establishments has made Aguirre, a main artery, heavy with traffic. Fights and accidents also happen regularly because of the bars. He said residents are now trying to band together against UBFHAI, which they believe has prioritized selling village stickers to nonresidents at the expense of safety.
ADVERTISEMENT - CONTINUE READING BELOW
Eggay Quesada, managing editor of Wheels Philippines, painted a more neutral picture. As a resident of a neighboring village for almost 39 years, he offered that violence is not a regular thing. He used to own a bar along Aguirre from 2005 to 2008, and he only experienced three catfights during that period. Men never struck blows in his establishment, and he didn't even have security. Quesada recalls that it was a time when half the faces were familiar, and his was more of a village bar. Now that Aguirre is a famous street even to outsiders, visitors descend from different cities.
Our very own columnist Andy Leuterio also believes that BF Homes isn't necessarily more dangerous than any other subdivision. But he admitted that as long as there are kids, cars and alcohol, you can expect trouble. Leuterio stated that it's probably safer for the residents to drink inside BF Homes. At least if they get drunk, home is just a short drive away (which is still wrong, just to be clear). And this is probably what encourages young and not-so-young residents to drink and drive--the false security that it's just "a short drive home."
For an official response, we reached out to UBFHAI for comment on the issue, and were directed to the village's detachment commander of security. According to him, last weekend's commotion and cases similar to it are not as common as we think. He referred to them as "isolated incidents."
He added that drinking establishments are prohibited from staying open past 1am as a measure to prevent these incidents from happening. "May limit sa weekends ang mga bars. They cannot operate until the wee hours."
In our earlier report, the owner of the box-type Mitsubishi Lancer that was hit by the Ford Ranger, told us that it was 3:30am when the collision happened just outside Central BBQ bar on Aguirre Avenue. He said that he, along with other bystanders, immediately rushed to the scene and prevented the female driver from leaving the area. The incident suggests that the bar was still in operation well past 1am.
We brought this to the attention of the commander, and he said: "Dapat supposedly sarado na at that time. We're inspecting them now on a nightly basis to inform them they should have their last order at around 12:30am, para hindi na tumagal pa mga customers."
ADVERTISEMENT - CONTINUE READING BELOW
According to the official, village security has doubled since the incident. Roving guards have been put on heightened alert and extra measures have been taken. The question is now whether or not village officials can keep it up. And if they can, will it be enough to prevent similar events from happening?
Again, it falls upon us to safeguard our own well-being, as well as that of our families. Wherever you are, be careful at night, and know when to have that last bottle.