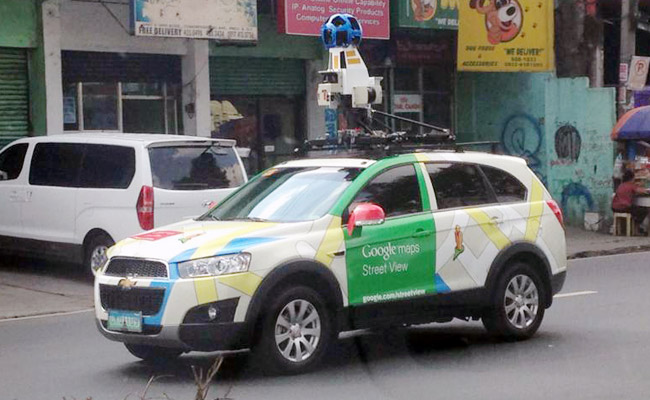 Last week, Google Philippines officially presented to the media its Street View cars, which will be used by the tech company to gather panoramic images of different locations in the country so that when people around the globe look up a place in the Philippines on Google Maps, they can get access to 360-degree imagery to better appreciate the virtual navigation.
Now, it seems like some of our readers have already spotted Google's Street View cars, which, as you can see here, are Chevrolet Captiva units. The above photo was sent by Charl Henrich Angderson, while the ones below were submitted by Jhelo Cruz and Ramon Lim.
How many Street View cars does Google Philippines have?
According to a person with knowledge of the transaction, the company bought 15 units of the Captiva from Chevrolet Philippines. Our source says it's a straight-up deal and not a barter one. Meaning that Google actually purchased the cars. We point this out because some might think that Google is only using the Captiva because Chevrolet gave them the units in exchange for the branding.
This only shows that Google, an American tech company, has total faith in the quality of Chevrolet vehicles. Remember that these cars will be constantly driven over long distances around the country. If that doesn't speak about the Captiva's reliability, we don't know what will.
Anyway, have you spotted one of these?