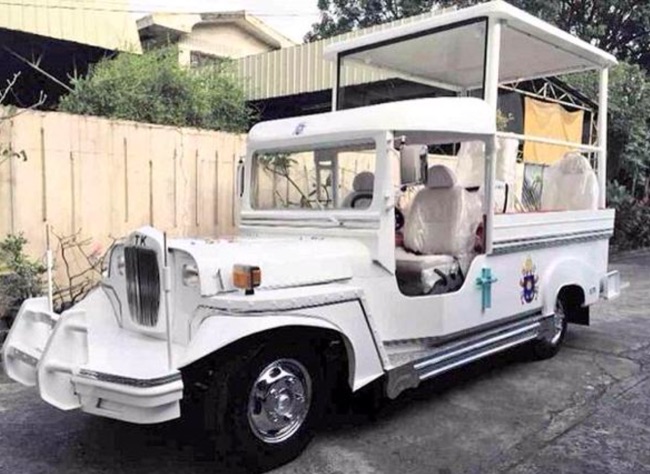 You may have seen the photos of the Isuzu D-Max Popemobile which we posted today. As far as we know, the D-Max Popemobile will be the official ride of the pontiff when he visits the Philippines on January 15-19. But then, what about this jeepney-based Popemobile which the official Twitter account itself of Vatican Communication announced yesterday?
"This is the Popemobile that will be used by Pope Francis in the Philippines," the Twitter account declared.
Well, it looks like there will be more than one Popemobile to be used by Pope Francis when he arrives next week. Either that or the Vatican is using some smokescreen to conceal the real details regarding the official Popemobile in the name of security. There are even reports about a third Popemobile (a Kia) having been sent by the Vatican.
One source we've talked to maintains that the D-Max Popemobile will be used in Tacloban, while the jeepney-based Popemobile will be used in Metro Manila. Or it could even be the other way around.
Well, as the official website of this papal visit says in answering the question about the identity of the vehicle: "The answer is always 'nobody knows'. It may be top-secret but one thing is sure, and it's that Pope Francis wants nothing ostentatious or pricey."
Photo from Vatican Communication's Facebook page