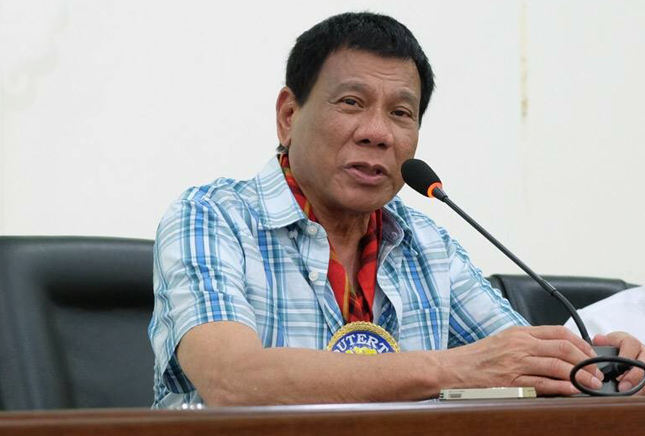 While we've tried our best to stay out of politics during this chaotic (and often comical) campaign period, we have to admit that we've been dying to interview each one of the presidential candidates--particularly the most outspoken of them all, Davao City Mayor Rodrigo Duterte--just to find out what they plan to do with Metro Manila's worsening traffic situation should they win the presidency. At least the topic is still right within our territory, and we won't be accused of merely politicking.
And so we've spent the past couple of months trying to track down the good mayor just to have a brief chat with him--even asking a prominent ally if he could help secure us an audience with the man people have been referring to as DU30.
At last, we were able to score a quick 10-minute talk with the mayor today, albeit over the phone. We were allowed just two questions. The first one we wasted on the predictable (and utterly stupid): "What's your favorite car?"
But we struck gold with our second query: "Sir, if you become our next President, how would you solve our problem with traffic congestion and public transportation?"
His reply? Like we said...GOLD:
"I do not want to presume," Mayor Duterte said over the din of screaming supporters in the background. "But since you asked, here is what I will do: I will appoint my good rival and friend Mar Roxas to the top post of either the MMDA or the LTO. I believe he can lead at this level, so I will give him the opportunity. If he does well, and he's able to solve the problems on his plate, maybe he can try running again in 2022."
Both stunned and amused by his answer, we asked if he was serious.
Mayor Duterte responded: "Happy April Fool's Day."
Photo from Rody Duterte Facebook page