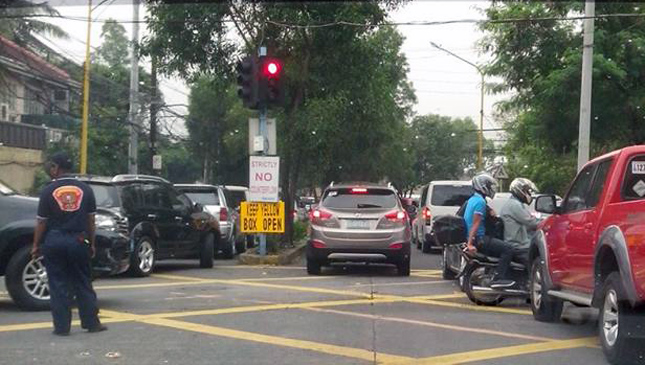 We've long believed that it's mostly public-utility buses that wreak havoc on our traffic situation in Metro Manila. Not only are many of our bus drivers undisciplined, bus operators also erect bus terminals along busy roads. If this were a question on Who Wants To Be A Millionaire, we feel like we could answer it without having to use a lifeline. Final answer: Buses are the major cause of traffic congestion in this country.
But are they really?
Well, according to this report by GMA News Online, the head of the Highway Patrol Group believes otherwise. And because the HPG has taken over traffic management on EDSA, it's only fitting that we give weight to the unit's assessment of the problem.
The report quotes PNP-HPG director Chief Supt. Arnold Gunnacao as saying it's actually private vehicles that are causing traffic. The exact quote (in italics):
Noon, ang bintang natin ay mga buses ang nagko-cause ng traffic...only to find out in almost three weeks na nandito kami sa EDSA na private vehicles po ang nagko-cause ng traffic. Strictly in-implement natin yung bus lane, pero pag nakita ng private vehicles in particular na maluwag yung bus lane, lilipat po sila dun. Kasi po karamihan sa mga drivers natin ay mahilig sa unahan--mahilig sa singitan--kadalasan ay nahaharangan ang kapwa...mahilig mag-occupy ng linya ng may linya.
So it seems we've been pointing the accusing finger at the wrong suspects--at least according to the HPG chief. Do you agree with him?
Take our poll below.
Photo from Amiellangelo Magno
What is your opinion about this?
✓
I agree, private vehicles are the main cause of traffic
✓
Are you kidding me? Buses are obviously to be blamed
✓
Both public buses and private cars make a mess of traffic