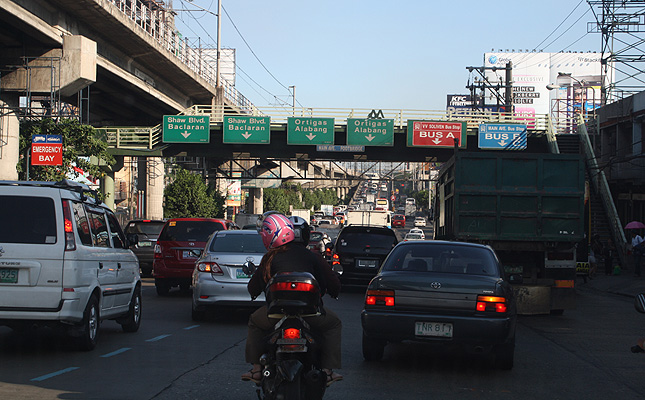 Rep. Antonio F. Lagdameo Jr. (2nd District, Davao del Norte) has filed a bill that seeks to include a driver education program in the high school senior year curriculum "to educate the youth on the importance of being responsible drivers."
In filing House Bill 5425, Lagdameo noted that road accidents are now one of the leading causes of death globally. The lawmaker also cited that in the Philippines, most deaths in traffic-related accidents can be attributed to the lack of skills and knowledge in driving.
"According to the data from the Philippine National Police-Traffic Management Group, driving error, overspeeding, use of cell phone while driving, bad overtaking and turning, among others, are the causes of road accidents," Lagdameo added. "The government must also ensure proper education of the people, especially motorists and future drivers regarding road signs and markings, and traffic rules and regulations."
Based on the bill, the driver education program shall be taught to senior high school students aged 16 years old and above. For the actual driving lessons, the students must be accompanied by a driving instructor who is accredited by the Technical Education Skills Development Authority, and holds a professional driver's license from the Land Transportation Office. The bill also states that the vehicle to be used for the driving lessons shall be maintained and equipped by the school to ensure the safety of the students.
Continue reading below ↓
Recommended Videos
Beyond the actual driving lessons, the bill also mandates the Department of Education to adopt course content standards for the driver education, which includes the operation and maintenance of motor vehicles, road traffic rules and regulations, and mental and physical components of driving.
As for the program itself, students are to undergo 10 hours of actual driving on top of 30 hours of classroom instruction. Upon completing the program, the students are allowed to secure a driver's permit "without taking the regular test required by the LTO."
Do you think driving lessons taught in high school will be enough to educate tomorrow's motorists?
Photo by Patrick Everett Tadeo