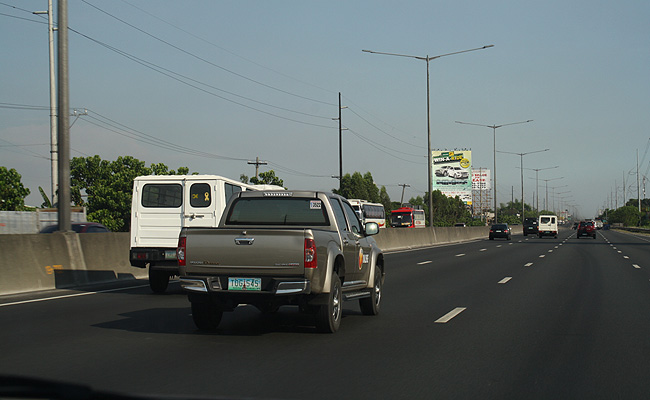 We missed this bit of news back in August. Apparently, the easy-to-pronounce acronym for North Luzon Expressway may soon be changed to a more challenging one. That's because Rep. Magnolia Antonino-Nadres (4th District, Nueva Ecija) filed House Bill 4820, which seeks to rename NLEX as President Corazon Aquino Expressway.
According to the solon, changing the name of NLEX to CAEX "will bestow distinct honor [upon] and perpetuate the memory of former President Corazon Aquino, an icon of democracy."
"If favorably passed into law, it will constantly remind us of the noble deeds of the late President, especially for the poor, and inspire our people to emulate her example of selfless service to the nation while her exceptional courage and leadership gave hope and united the Filipino people at a critical time in the country's history," Antonino-Nadres added.
By the way, this is the same lawmaker whose brother crashed his Subaru Impreza (with an "8" plate) into an MMDA vehicle on EDSA back in July.
So, are you in favor of renaming the rolls-off-the-tongue "NLEX" to the weird-sounding "CAEX"? Take our poll.
Should NLEX be renamed President Corazon Aquino Expressway?
✓
Yes. Time to honor the former president of the republic
✓
No. Keep politics out of our infrastructure nomenclature
✓
What's next? Kris Aquino Radical Museum of Arts (KARMA)?