Surely, you were aware of the atrocious traffic congestion the metro was unceremoniously subjected to over the weekend due to the Iglesia Ni Cristo rally on EDSA. For three days (or four, depending on how you count the hours), the already clogged highway was paralyzed by the religious sect's gathering, to the utter vexation of motorists (many of whom sat in traffic for as much as six hours).
You would think that such a disturbance would have merited, at the very least, some criticism from our usually grandstanding politicians. In particular, we were expecting even just a single Facebook post from Senator Alan Peter Cayetano, who had earned our admiration for rushing to the aid of motorists in motoring-related issues such as the shortage of license plates.
We were particularly impressed when he uttered these words during the Senate hearing on the Land Transportation Office's new license plates, telling LTO chief Alfonso Tan Jr. the following (in italics):
Tinubuan n'yo ang taongbayan ng P50. So why don't we just admit to people, "Nagatasan namin kayo." Na, "Ginatasan na namin kayo sa P450, gagatasan pa namin kayo sa P50."
Wow, we thought. This is a politician we like, we told ourselves at the time. Whether he was merely doing it for show, at least he was voicing out real-world issues of motorists.
Just how vocal has Sen. Cayetano been about motoring issues? Check the following posts on his Facebook page this year alone.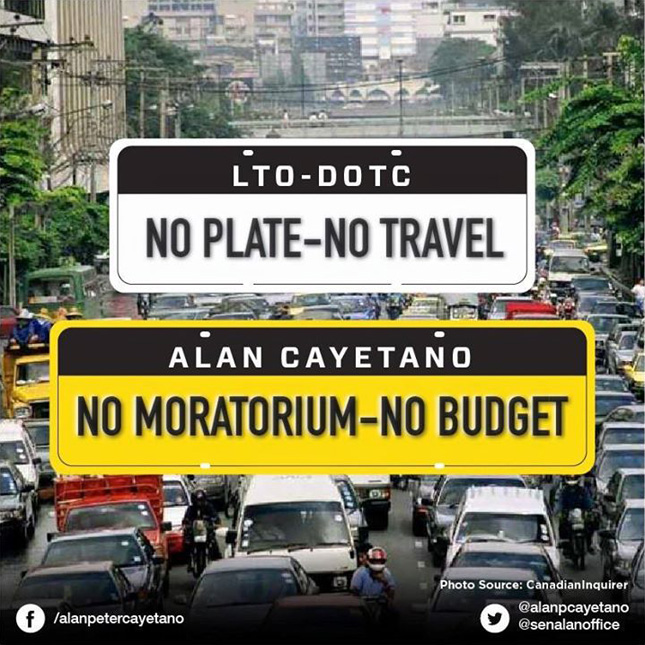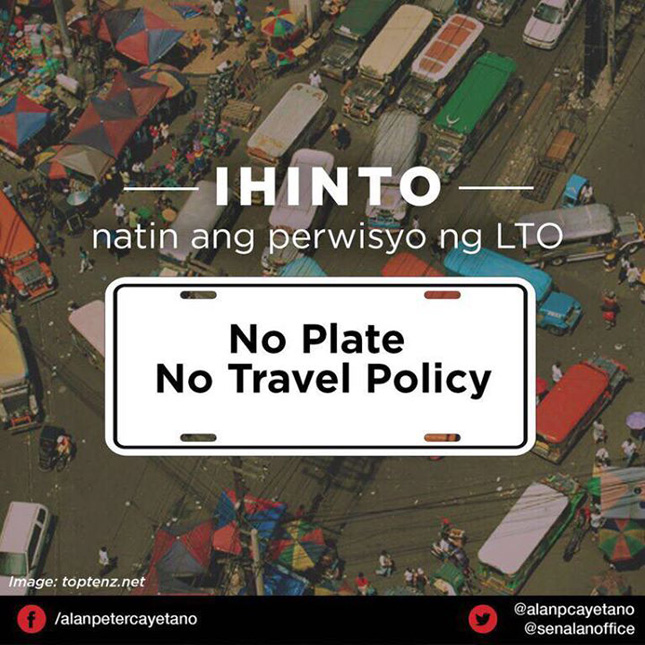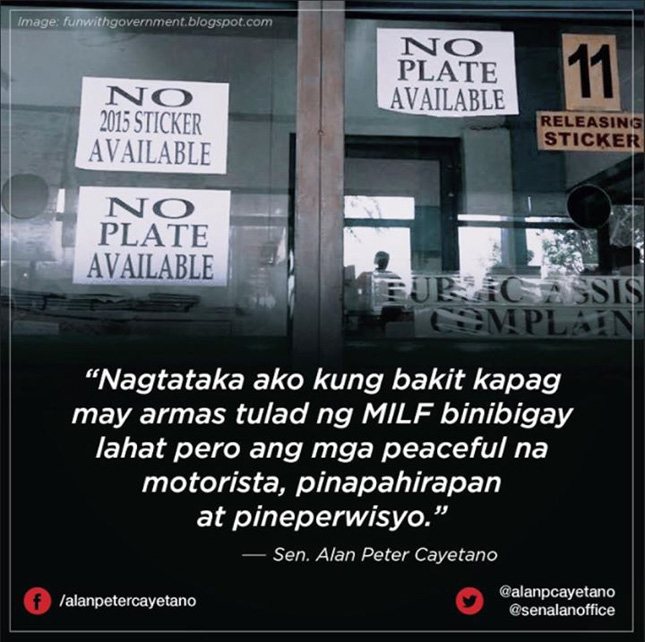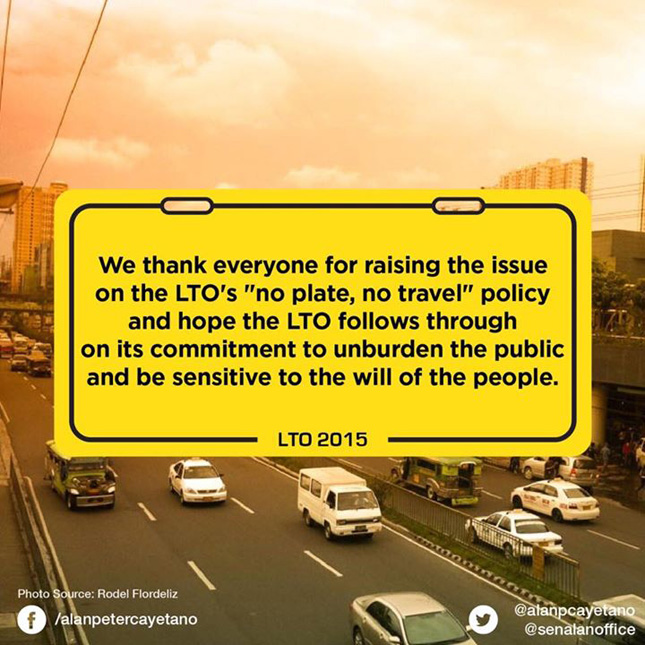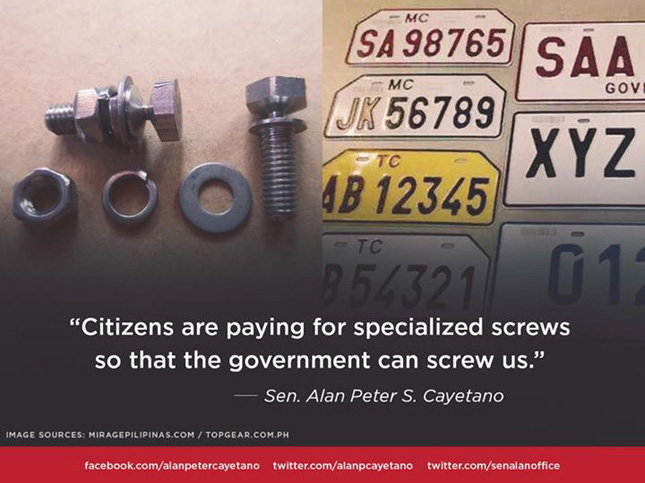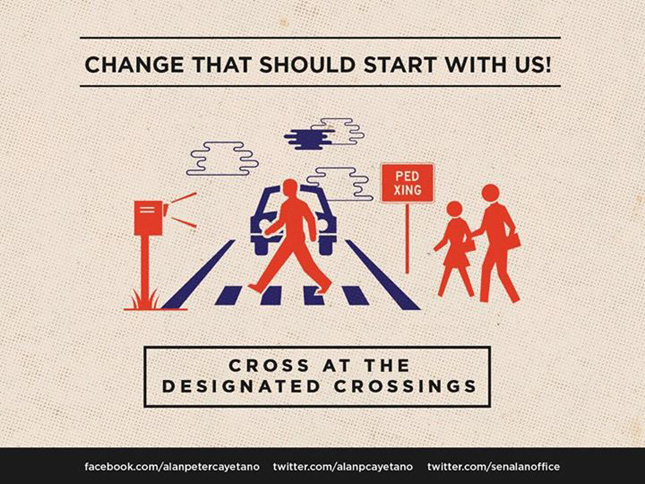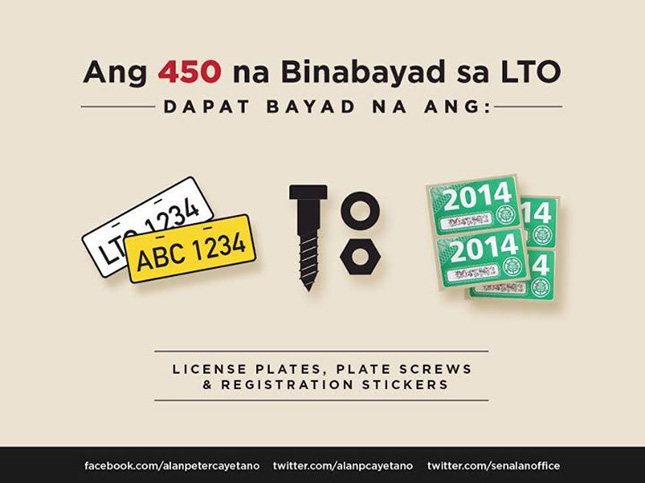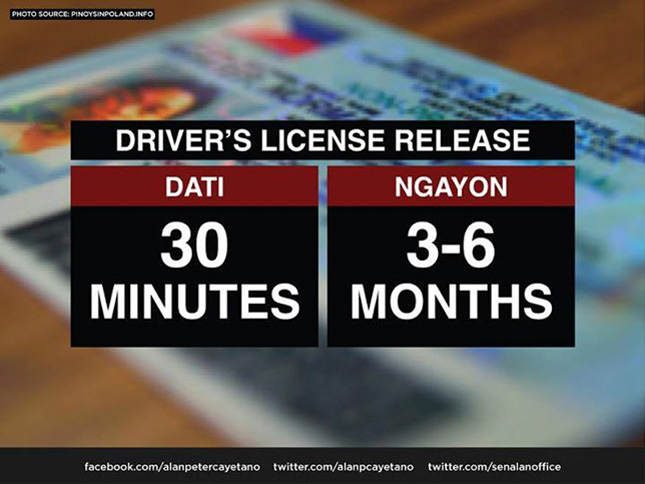 With that kind of "interest" in motoring-related concerns, we would have expected the good senator to at least offer a simple quip about the traffic hell last weekend. But when we checked his Facebook page, there was nothing--just this amusing silence about the traffic mess that everyone was cursing to high heavens.
To be fair to Cayetano, he wasn't alone in staying away from the topic. Check out the table below showing what our dependable senators had to say about the matter, courtesy of our sister website Spot.ph. "Here's a look at whether our senators said anything about the issue, since they're usually so vocal," the website said.
Ah, the things that make you go hmmm...
Top photo from Volt Lim