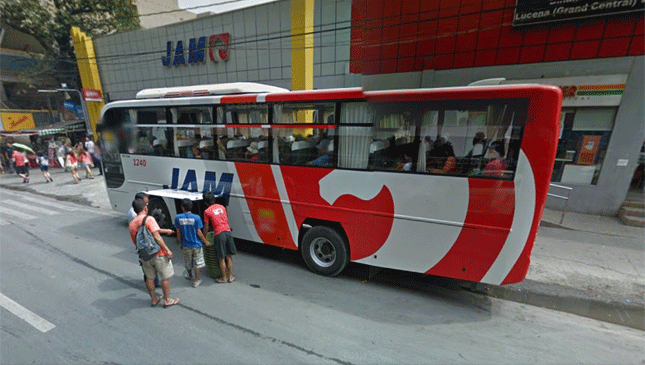 The Land Transportation Franchising and Regulatory Board (LTFRB) has announced that it will be requiring bus operators to install GPS tracking devices in all units of their fleets to help minimize road risks involving their vehicles.
Bus operators that fail to fulfill the new requirement will face fines of up to P5,000 per bus found not in compliance, with an additional P1,000 fine per unit for each month past the deadline it fails to comply. Additionally, operators caught tampering with their GPS devices will be charged P5,000 and P10,000 for their first and second offenses, respectively. Tampering with their device a third time will result in a P15,000 fine and the 30-day suspension of the operator's certificate of public convenience.
The LTFRB released the following schedule for the compliance of operators:
* For Metro Manila buses - May 1 to August 30, 2016;
* For provincial buses entering Metro Manila - On or before April 30, 2016;
* For inter-regional buses not entering Metro Manila - September 1 to December 31, 2016; and
* For intra-regional buses - January 1 to April 30, 2017.
LTFRB chairman Winston Ginez says that the goal of the new measure is to minimize risks by regulating the speeds of buses on national roads. "The LTFRB's main aim is to protect the safety of the riding public by regulating the speed limit of buses traversing our national roads and highways," Ginez said in a statement. "With the use of the latest and innovative technology, we believe we can modernize our transport system and provide the commuters with reliable, convenient and safe transportation services."
ADVERTISEMENT - CONTINUE READING BELOW ↓
Frankly, it's about time government paid closer attention to bus operators. How many times have we heard news of provincial buses being involved in road mishaps due to overspeeding or reckless driving? Unfortunately, a new GPS system will be of little use if the bus itself is in a sorry condition. But hey, one step at a time, right?
Photo from Google Maps
ADVERTISEMENT - CONTINUE READING BELOW ↓
Recommended Videos