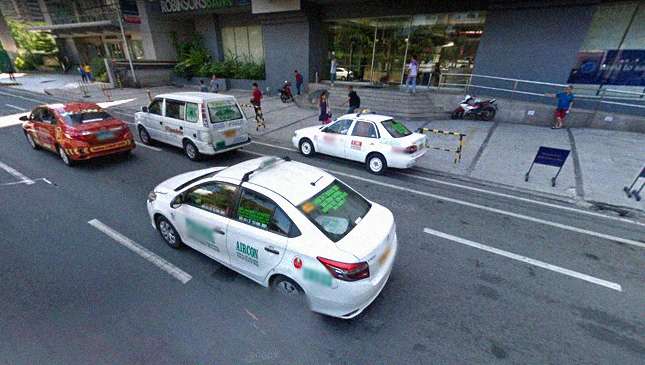 The 2017 Christmas rush is in full swing, and along with it comes the stagnant sea of red lights we've all come to expect from the holiday season. But while you're sitting in your car griping about the horrible traffic, remember there are plenty of people doing worse than you.
We're talking about commuters, of course. Bus stations are packed, queues at PUV terminals can stretch for hours, and let's not forget about opportunistic taxi drivers looking to take advantage of anyone desperate enough agree to their ridiculous fixed rates.
With this in mind, the Land Transportation Franchising and Regulatory Board (LTFRB) is asking these devious taxi drivers to end their unscrupulous ways. According to a report by Inquirer.net, LTFRB board member Aileen Lizada made the call after a pair of taxis was apprehended for trying to negotiate rates with their passengers. The two were caught during the agency's "Oplan Isnabero" operations at Terminal 2 of the Ninoy Aquino International Airport last Sunday night.
Continue reading below ↓
Recommended Videos
"Ito yung sinasabi namin: Ayusin niyo lang ho yung pag-trabaho niyo. As a taxi driver, use the meter. Wag na kayong mangongontrata, wag na din kayong mangi-i-snub," Lizada reportedly said during a radio interview.
Lizada said that operators whose drivers are caught implementing fixed rates can be fined up to P120,000. The government official also asked the commuting public to immediately report shady taxi drivers to the LTFRB if they encounter any.
Seriously guys, it's the holidays. Enough with the fixed rate shenanigans already. Hopefully the LTFRB's appeal doesn't fall on deaf ears this year, though we're not getting our hopes up.