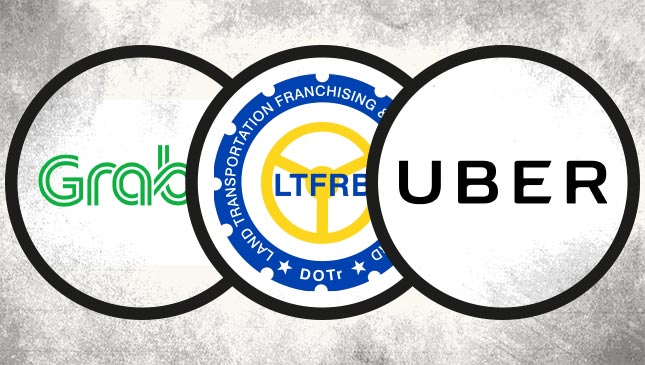 Recently, we attended Uber's celebration for its fourth anniversary in the Philippines. Four years might not sound like much, but it's a pretty big milestone for the ride-sharing giant. Around mid-last year, it seemed like the company's days in the country were numbered due to ongoing conflict with the government, particularly the Land Transportation Franchising and Regulatory Board (LTFRB).
The last person we expected to see at said event was former LTFRB spokesperson and current board member Aileen Lizada. Yet there she was, celebrating alongside Uber and enjoying the festivities. Things have certainly come a long way since 2017.
Continue reading below ↓
Recommended Videos
We got a chance to chat with Lizada about the current state of affairs between her organization and the TNCs. Here's what we learned:
* What's happening with the TNVS applications? On March 1, the LTFRB will meet with both TNCs to spell out the details before accepting applications starting March 5.
* TNVS might become available in other cities. Right now, Uber operates in Metro Manila and Cebu, and will be operating in Pampanga soon. Lizada has received requests from places like Mindanao to make TNVS available. She says the LTFRB still needs to study each region's requirements before pushing through.
* The quota for TNVS will be reviewed every three months. Right now, the quota is set at 66,750 nationwide, but Lizada says this could change depending on demand and the number of people served. They will also take into account the churning rate, i.e. the number of cars that are removed for inactivity or other reasons.
* How did the LTFRB arrive at that quota, anyway? Initially, the TNCs reported that there were over 100,000 TNVS plying the streets. But after LTFRB's audit, taking out drivers on both apps, inactive accounts, and fleets, the number came down to 59,020. Lizada says that that number of vehicles can only serve 52% of the demand. The quota in place now, she explains, can serve 75%. "Doon muna tayo," she said.
* A TNVS franchise is now valid for two years. Previously, it lasted for just one year. A driver is taken out of the system if they're inactive for more than 91 days. In all, the LTFRB removed more than 40,ooo permits as a result.
* TNVS will be issued their own license plates. In addition to a sticker from the LTFRB, TNVS will also be issued a special plate with a particular color to denote their status as a ride-sharing vehicle. This is because the government considers them a public service, though not full-time like jeepneys and taxis. However, Lizada did not give a set timeline for its implementation.
* A blacklisted driver won't be able to operate on either platform. Because Uber and Grab now work from a common supply, a driver removed from one app will no longer be able to just switch over. A blacklisted franchise is effective across the board.