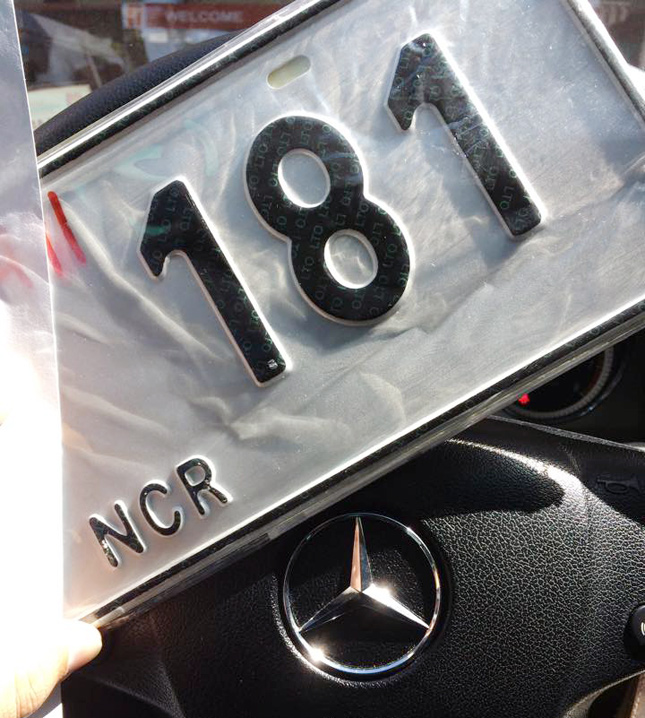 No, this is not an April Fool's Day story. This is serious stuff.
The Land Transportation Office--in its desire to prove that the fault in the delayed license plates doesn't rest upon it--has furnished the Department of Transportation and Communications a long list (28 pages, in fact) of car dealers, rebuilders and importers that made car-registration transactions with the government agency from January to March 27 this year. The list shows the names of the dealers and the importers, the plate-number series issued to their customers, the number of affected vehicle units, and the dates the dealers/importers claimed the plates from the LTO.
This fulfills the LTO's recent threat that it will identify delinquent car dealers that have not been doing their job in expediting the release of license plates to their customers.
"We are opening this list to the public in order to help new vehicle owners identify where their plates may be," explained DOTC secretary Jun Abaya. "According to the LTO, all license plates for new vehicles whose original registrations were applied for at the NCR Regional Office have been released to the dealers as of March 19."
The LTO, by the way, clarified that "only vehicles without valid license plates may be apprehended. If you have valid license plates, whether the new black-and-white series or any of the older green-and-white designs, you will not be apprehended for possible violation of the 'no registration, no travel' policy."
Continue reading below ↓
Recommended Videos
Here now is the "plate distribution list" from the LTO-NCR Motor Vehicle New Registration Unit. This list, we understand, is only for car dealers and importers based in the National Capitol Region. So, if you bought your new car in Metro Manila and you still haven't gotten your license plates, your plates may be hidden here somewhere.
Photo from Adel Bert Dellosa