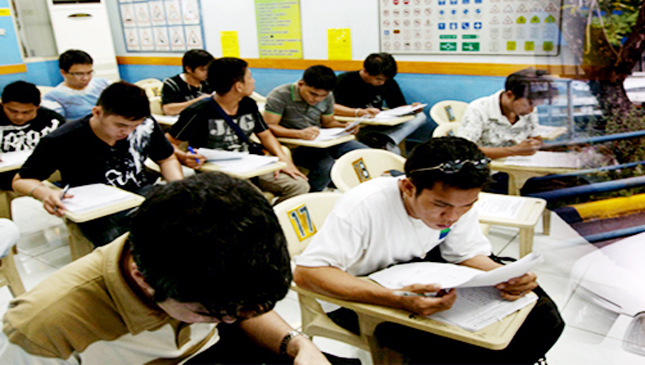 Assuming you actually took the Land Transportation Office's written examination while applying for a driver's license for the first time--as opposed to just paying off the LTO officer in exchange for a passing mark--there's a good chance you encountered a fixer anyway. You know, that one person at an LTO branch who offers to expedite the process for a fee.
And if you did acquire the fixer's services, you should be familiar with the drill: You get handed the answer key together with the questionnaire. We're not saying that this happens all the time. But it does. And quite often, we must say.
Which explains the sorry state of driver education in the country. People who can't even recognize basic road markings manage to secure for themselves that precious plastic card otherwise known as driver's license.
We all know the stories--either firsthand or from a friend. And we wonder: How come the crooks inside the agency are able to carry out their money-making schemes without being caught? Well, it's because they often work as a group. When you're all accomplices to a wrongdoing, everybody stays silent. And so it gets harder to prove for anyone who wishes to nail these scumbags.
As for us, we're not even interested in indicting a specific person--we just want to be able to prove that the LTO exam for license application is a big joke. Because once we're able to establish that, perhaps a leader with integrity can start fixing things.
And what do you know! Somebody just sent us visual proof of how nobody takes the LTO's written exam seriously--apparently, not even LTO itself.
Jarret Pantig shared with us the above image, sourced right from the official LTO website (although it may not stay there for long after this article comes out). There are two things that immediately jump out from the picture.
First is that the answers to the questions are displayed all over the room in which the test is being administered. Why study--indeed why bother comprehending the contents of a road-safety book--when the answers are available inside the examination venue?
Second, those who take the test are allowed to cheat through the exam. In fact, a visual demonstration of the act serves as a page banner on the LTO website.
Comedy of errors? It is, except it's never funny when someone gets maimed or killed by an ignorant driver.
Images from Land Transportation Office website
ADVERTISEMENT - CONTINUE READING BELOW