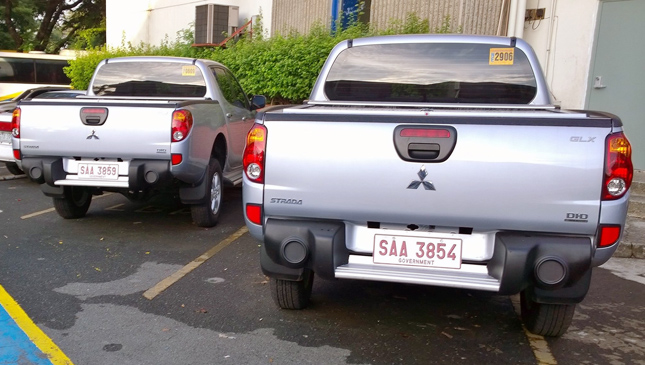 As you know, the new license plates being issued by the Land Transportation Office come with standard screws or so-called security bolts. The LTO insists that the main purpose of this is so the new plates will not be stolen. (We've received numerous reports, however, that, on the contrary, these LTO-supplied screws are very easy to tamper with as they are of inferior quality.)
LTO requires that every car owner use these official screws--or face a penalty of P5,000. A requirement that upsets many people because the LTO screws do not fit the holes on some vehicle models.
Now, if you think that's oppressive, here's something to make you shake your head even more.
An employee of the LTO at its headquarters on East Avenue in Quezon City--who shall remain anonymous for very obvious reasons--has sent us these photos of the agency's "newly issued vehicles."
He told us: "What pisses me off about the memo on the P5,000 penalty is that our newly issued Strada pickups are using non-specified nuts and bolts."
Here are close-up views of the plates.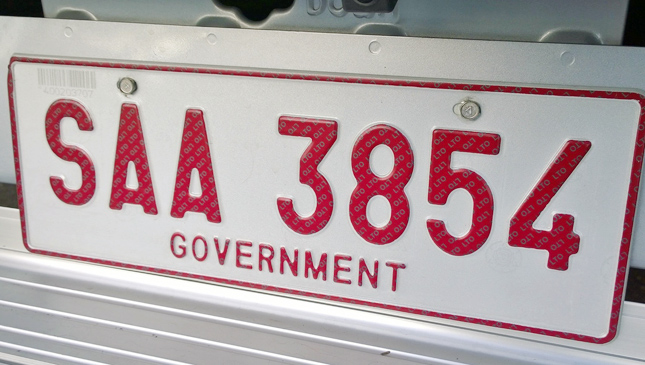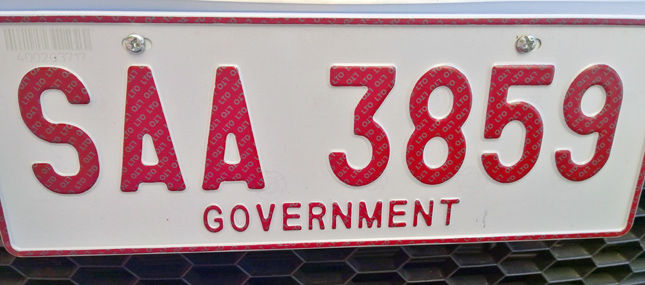 And here's a photo of the LTO-supplied security bolt.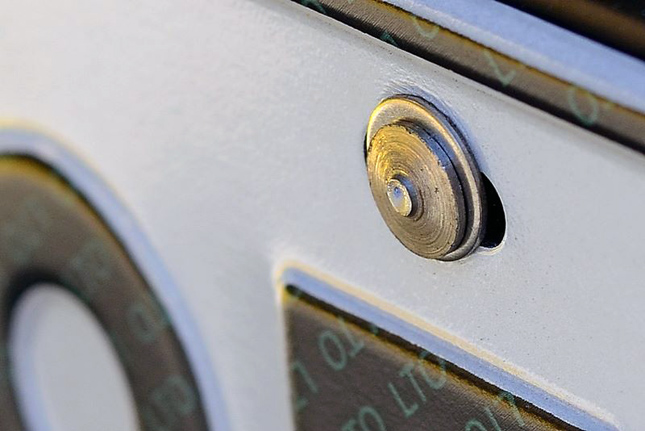 "The thing is those standard bolts that come with the plates are too short for some braces to be attached to," the LTO employee admitted. "That's why they opted to use non-spec'd bolts on our own vehicles. Then they came out with the memo on the penalty to be implemented among regular motorists. Eh? What gives?"
Okay. The LTO wants to get P5,000 from regular folks for not using its standard (and inferior) screws even as its own vehicles do not use these same official screws. Seriously, is this really happening? This is more tragically comic than a Carlo J. Caparas massacre movie. If that's even possible.