It often feels like we see a new iteration of McLaren on a fortnightly basis. The McLaren Sabre, revealed as we settled into our PJs anticipating the arrival of Christmas, appears to prove that's not mere fallacy.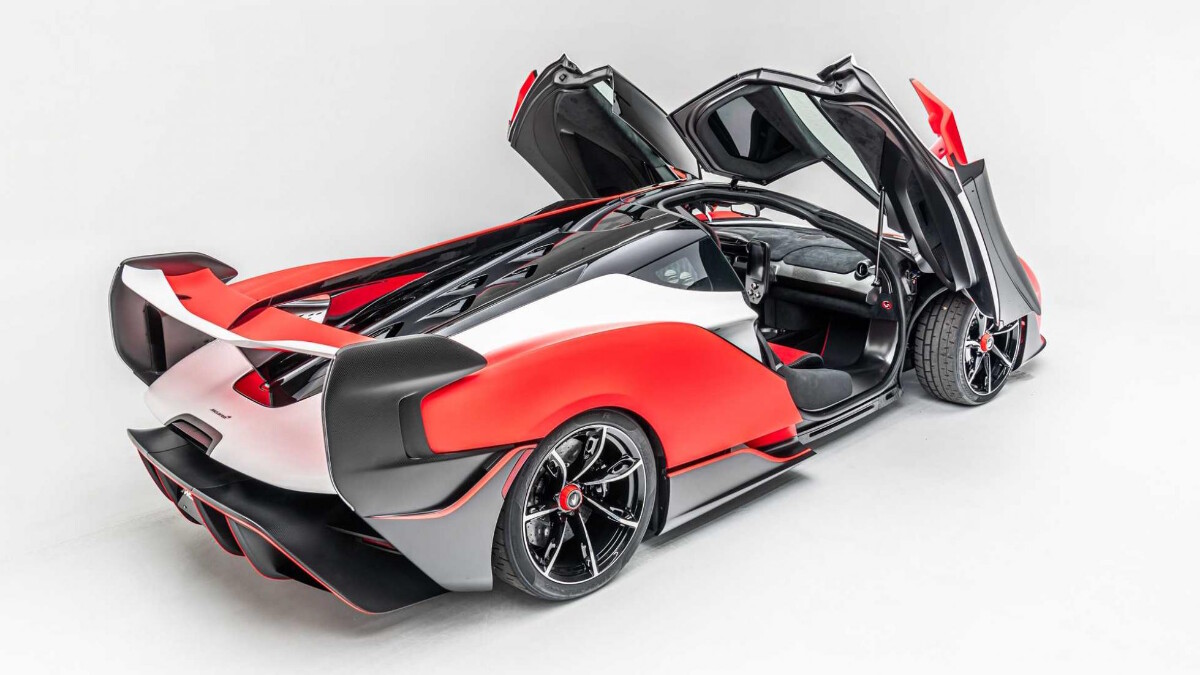 Quite a thing, isn't it? Late-December timing wasn't the only unconventional thing about its reveal—the covers were whipped off not by McLaren, on the shiny floor of its Woking HQ, but by McLaren Beverly Hills, on the shiny floor of a Californian dealership.
An exclusive model
That's because the Sabre itself is unconventional. Looking like a more voluptuous take on the Senna, it's a US-only special, of which just 15 highly personalized examples are being built. It's produced by the McLaren Special Operations division, rather than being pumped out from the 'regular' Ultimate Series line that has recently borne the Speedtail and the Elva.
ADVERTISEMENT - CONTINUE READING BELOW ↓

Customers involved in its development
Buying a Sabre didn't just open up an endless world of personalization for its owners. They also took part in the car's development, with test mules flown out to each customer to have a go in—and make sure it suited their desires—before they all gathered late in 2020 for a private track day at Thermal Club to get some training in a prototype.
Arguably a wise move—you're looking at the most powerful non-hybrid McLaren production car yet. Homologating the car specifically for US federal standards has actually allowed for 'ideas and innovations' not usually permitted by more general, global homologation rules.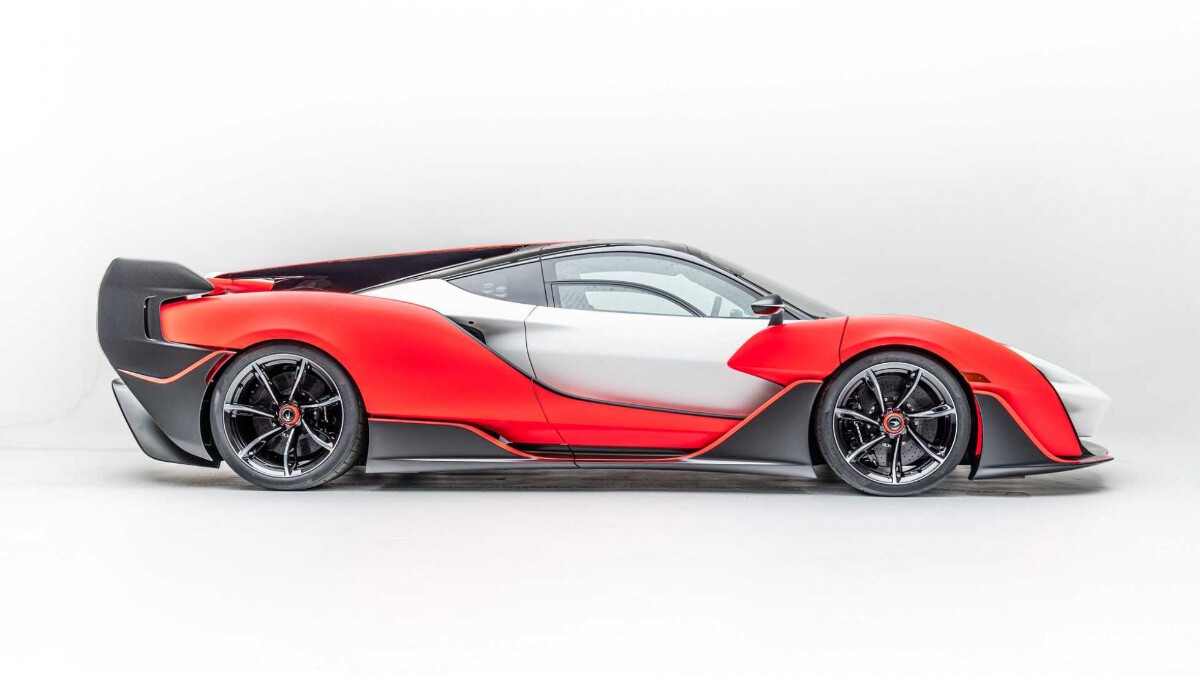 So, the car's twin-turbo V8 produces 824hp and 799Nm, enough for a 350kph top speed—making it officially the quickest two-seat McLaren ever, eclipsed only by the F1 and the Speedtail.
The Marlboro-esque car you see here is Sabre number one, with the reveal of its 14 relations all dependent on whether their owners allow them to be made public. As we've said, quite a thing...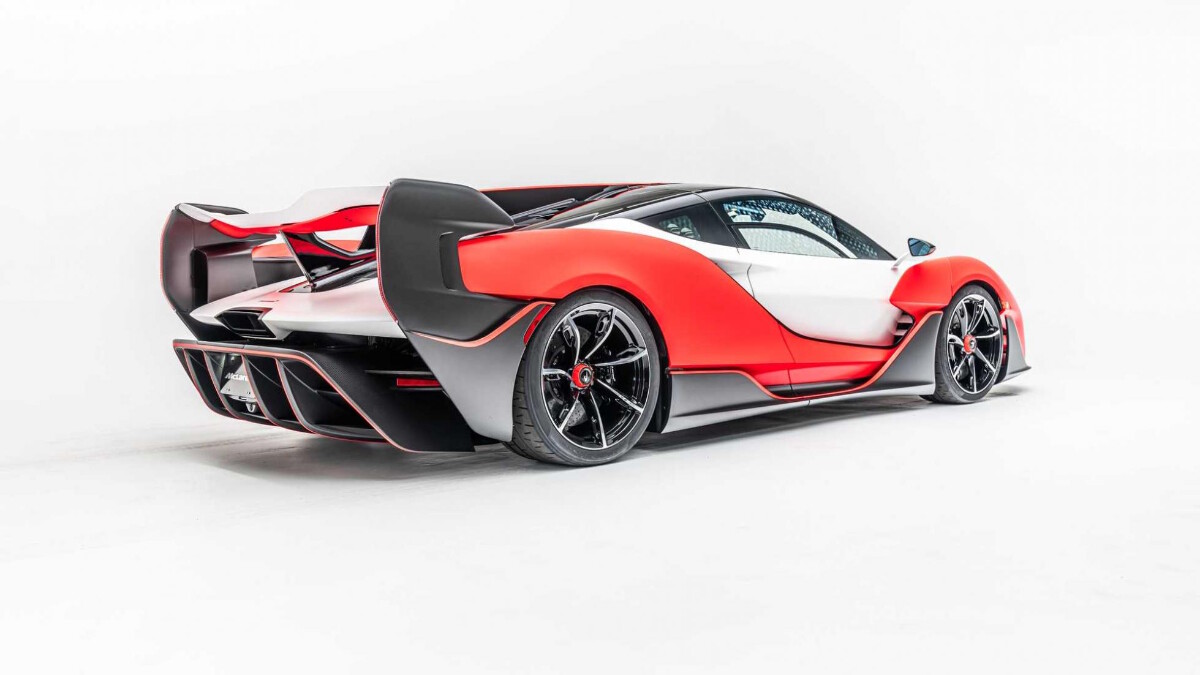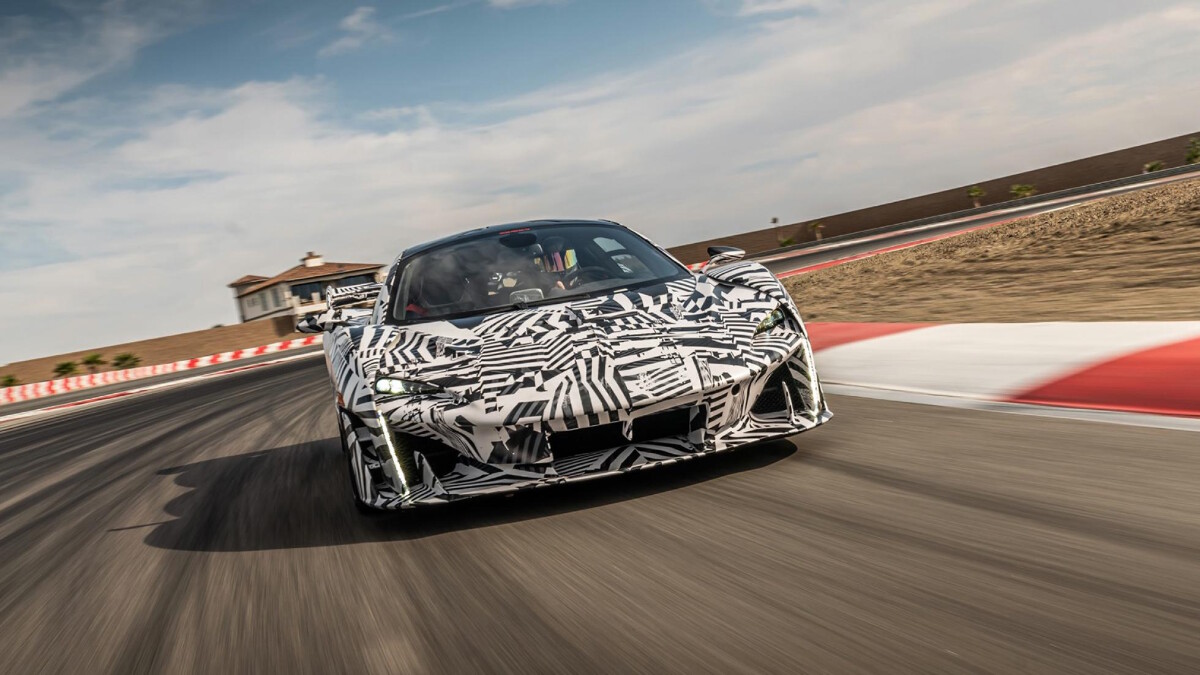 ADVERTISEMENT - CONTINUE READING BELOW ↓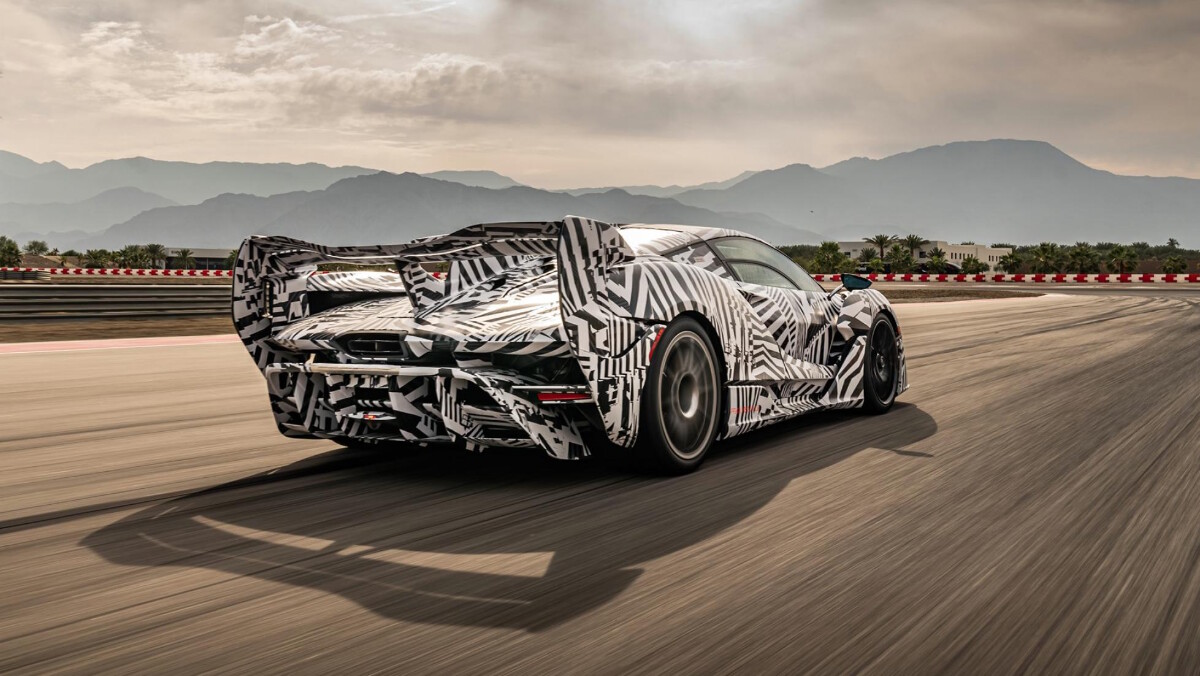 NOTE: This article first appeared on TopGear.com. Minor edits have been made.